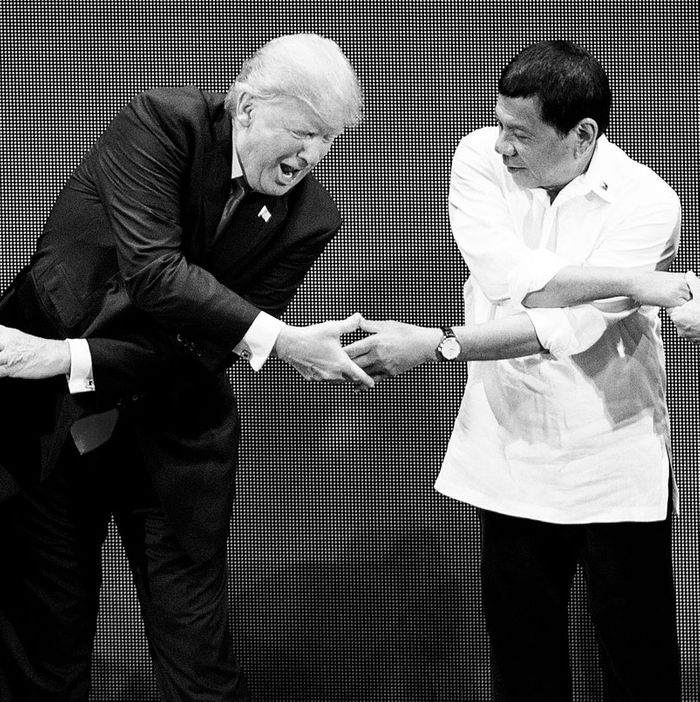 President Donald Trump and many, many hands.
Photo: Jim Watson/AFP/Getty Images
On Monday, President Donald Trump found himself faced with an almost impossible task: He had to participate in a group handshake with other political figures in the Philippines.
While the rest of the politicos (including Philippines president/singer/human-rights violator Rodrigo Duterte) seemed to handle the handshake with ease — one hand shakes the hand to your right, while the other crosses over and shakes the hand to your left, simple — Trump seemed to have a hard time figuring it all out. Ashley Parker of the Washington Post wrote of the handshake heard 'round the world:
Photos from the moment depict the president struggling to perform the ritual, before finally straining to reach the hand of the far shorter Philippine President Rodrigo Duterte on his left and completing the greeting with a wincing grimace. 
But in fairness, at least this wasn't Trump's most awkward handshake.