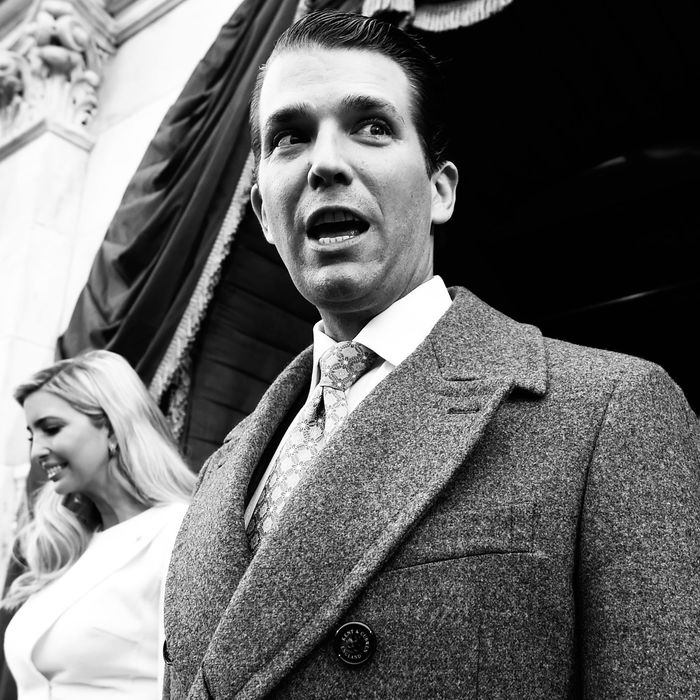 Donald Trump Jr.
Photo: Saul Loeb/Pool/Getty Images
Political scholar Donald Trump Jr. may have a (loose) grasp on the concept of socialism, but when it comes to the intricacies of the democratic process, like, say, the timing of elections, he's a little foggy. On Tuesday morning, Election Day, the president's eldest son encouraged Virginians to go and vote for Republican gubernatorial candidate Ed Gillespie … tomorrow.
According to The Hill, a few hours after CNN's Jake Tapper made note of the mistake on his show, Don Jr. once again urged Virginians to go vote, saying that the future of their commonwealth was at stake … tomorrow.
This misstep is somewhat out of character for Trump, who otherwise seems pretty good at scheduling.