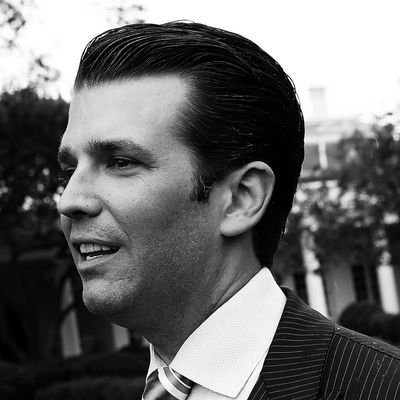 Donald Trump Jr.
Photo: Win McNamee/Getty Images
Halloween: a holiday for dressing up, eating copious amounts of candy, and, if you're Donald Trump Jr., using your toddler daughter to try to own lefties on Twitter.
The eldest Trump son posted a photo of Chloe, age 3, showing her basket of Halloween candy to the camera, accompanied with the caption "I'm going to take half of Chloe's candy tonight & give it to some kid who sat at home. It's never to [sic] early to teach her about socialism."
Ah yes, nothing like a holiday in which the collective benefits from the distribution of free goods to illustrate that socialism is bad.
Someone get Chloe a copy of Capital, stat.