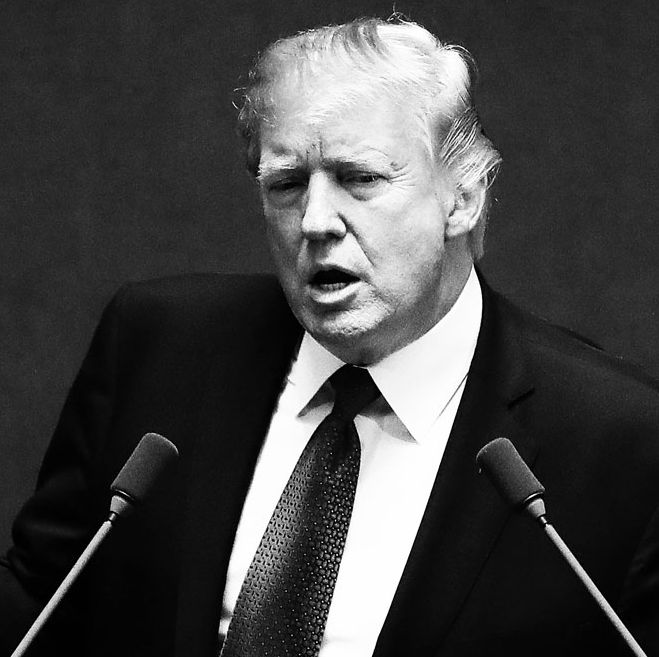 Donald Trump in South Korea.
Photo: Chung Sung-Jun/Getty Images
President Donald Trump was delivering a speech in front of South Korea's National Assembly on Wednesday during his Asian tour of steak and ice cream, when the wine lover apparently decided he had finally stumbled upon the perfect time to promote his private golf club in New Jersey.
Broadcast live on television feeds across the world, Trump briefly spoke of South Korea's economy, before transitioning to the more important topic at hand. "Korean golfers are some of the best on Earth," he said, according to the Washington Post. "And you know what I'm going to say — the women's U.S. Open was held this year at Trump National Golf Club in Bedminster, New Jersey."
He then went on to bring up the fact that Sung Hyun Park, a South Korean, won the tournament, while seven more athletes from the country finished in the top ten. "Congratulations. Now, that's something. That is really something," Trump said.
Ah, yes, because there was nothing more important to discuss.