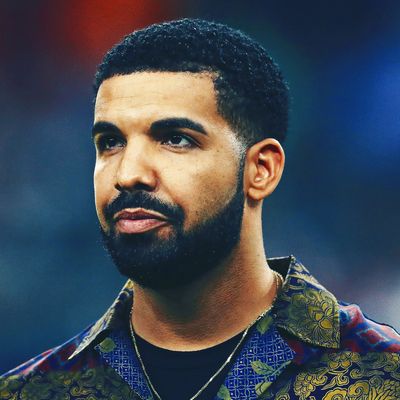 Drake.
Photo: AARON M. SPRECHER/AFP/Getty Images
It's well-known that Drake is a romantic at heart, but guy really pushed it over the edge this week. In an interview with The Hollywood Reporter, Drake deflected questions about his love life, but he strategically dropped the fact that he's been collecting Birkin bags "for years" as a gift for "the woman I end up with."
Amazingly, the rest of the interview did not focus on this admission, but it raises a lot of questions. For one, what made him want to start stockpiling Birkin bags? Does he pick them out himself? Are they stored in a special, climate-controlled closet? Hermès's Birkin bags cost somewhere between $9,000 and $380,000 and are famously a better investment than gold. So Drake either wants his future soulmate to have collection of flashy bags to tote around Los Angeles, or just a stable financial future. In any case, Drake, call us.