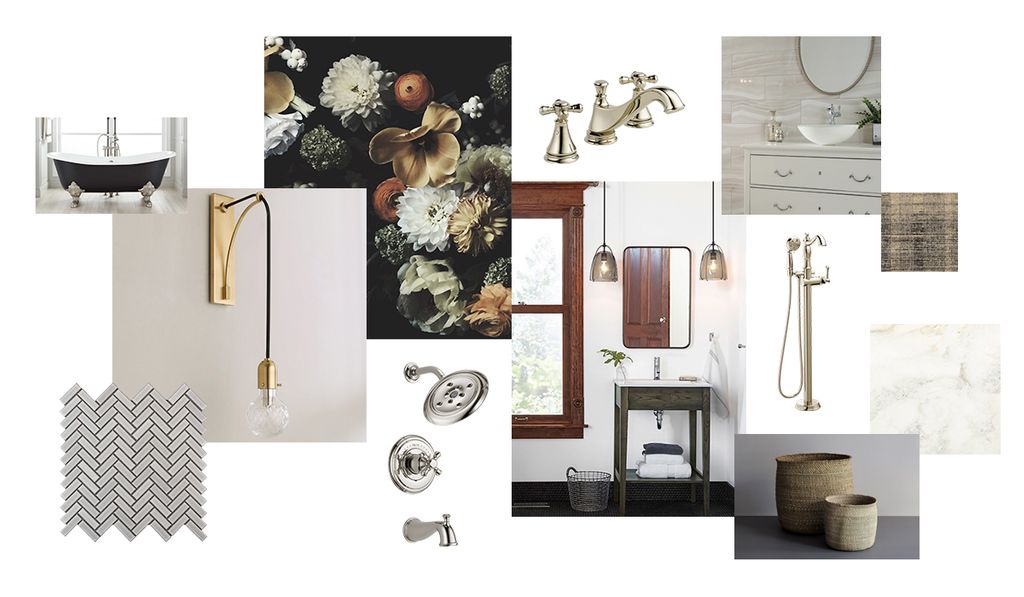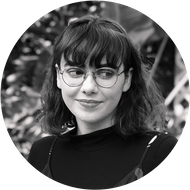 With Dream & Design: A Design School Challenge, New York magazine and Delta® Faucet are giving the next great interior designer a chance to win a $10,000 scholarship. Inspired by Delta® Faucet's brand pillars — innovative, visionary, genuine, and sophisticated — design students crafted mood boards depicting how, featuring a Delta faucet of their choice, they'd transform an imagined space into their real-life design fantasy. Below, read about one of the five finalists' creations.
Student Designer
Erin Checkosky, School of Visual Arts, class of May 2019 (anticipated)
Imagined Space
Bathroom in a modern-vintage home
Design Statement
What inspires you as a designer, and what type of space is represented above? How would you go beyond the ordinary to elevate this room?
In imagining this concept, I pictured a creative, professional couple in their late twenties, just outside of Seattle. This bathroom, the master in an average-sized two-bedroom, is a place to escape and decompress after a long day. Its darker tones reflect the home's visual richness and depth. This palette, complemented with wood and cream, also ties back to the wilderness I associate with Washington, a place I'd love to move to.
Currently I live in Brooklyn, where I'm inspired by the greenery in Park Slope and the eclectic melting pot of thrift stores and modern boutiques and architecture. I'm really attracted to that mix of old and new. The handles of the faucet I chose felt classically inspired, which made me think of the style of my grandparents' era and led me to the upscale-feeling claw-foot tub. I love the fashion of the 1940s, '50s, and '60s, as well as designs that are industrial and rustic, and that comes through in the tones and fixtures here.
I deliberately looked for pieces that are modern in function and look, even within the overall vintage vibe. For contrast, I chose some nostalgic-feeling fixtures along with sleeker items, like the mirror; as well as the industrial sconces with the tub's decoratively detailed feet. The muted, minimal color story is another example of what's old being new again, and feels fresh for the current generation.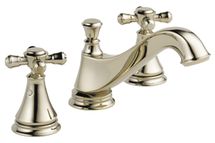 Delta® Faucet Cassidy Two Handle Widespread Lavatory Faucet, Low Arc Spout-Less Handles (Polished Nickel), $540, Learn More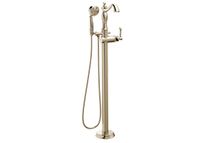 Delta® Faucet Cassidy Traditional Floor Mount Tub Filler Trim-Less Handle With Metal Cross Handle Kit - 14 Series (Polished Nickel), $1,527, Learn More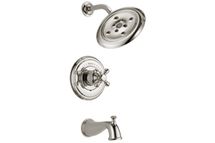 Delta® Faucet Cassidy Monitor 14 Series H2Okinetic Tub and Shower Trim-Less Handle With Metal Cross Handle Kit - 14 Series (Polished Nickel), $415, Learn More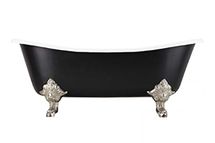 This tub adds to the vintage theme and corresponds with the finish and style of the selected Delta faucets.
Signature Hardware 72" Lena Cast Iron Clawfoot Tub With Monarch Imperial Feet, $2,419, Learn More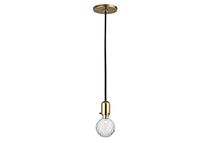 Industrial sconces add another layer to the vintage-inspired bathroom.
Shades of Light Lattice Cut Glass Wall Sconce, $188, Learn More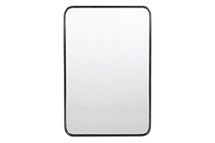 Rejuvenation Metal Framed Mirror, $299,
Learn More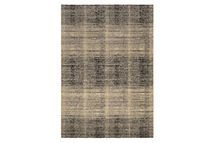 Hayneedle Couristan Easton Suffolk Area Rug,
Learn More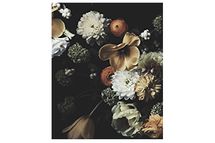 This wallpaper adds dimension and a rich mood to the relaxing space.
Ashley Woodson Bailey The Calm Before the Storm, price upon request, Learn More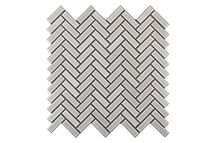 To help balance the space, the tile runs throughout the entire floor of the bathroom.
Ann Sacks Savoy Mosaics in Herringbone, price upon request, Learn More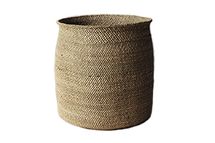 Homestories Iringa Basket, $40, Learn More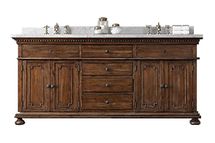 This vanity adds warmth to the space and complements the color story of the other material and fixture selections.
Restoration Hardware St. James Double Vanity, $4,095, Learn More
Now, check out the other finalists' submissions.
This is paid content produced for an advertiser by New York Brand Studio. The editorial staff of The Cut did not play a role in its creation.