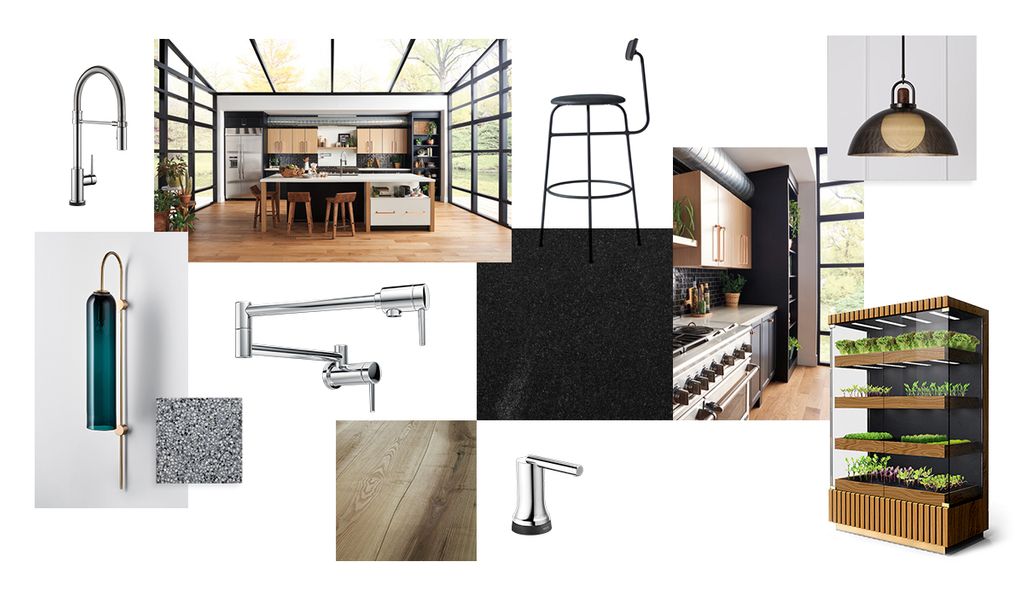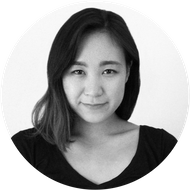 With Dream & Design: A Design School Challenge, New York magazine and Delta® Faucet are giving the next great interior designer a chance to win a $10,000 scholarship. Inspired by Delta® Faucet's brand pillars — innovative, visionary, genuine, and sophisticated — design students crafted mood boards depicting how, featuring a Delta faucet of their choice, they'd transform an imagined space into their real-life design fantasy. Below, read about one of the five finalists' creations.
Student Designer
Yeon Seo "Jessica" Park, New York School of Interior Design, class of August 2018 (anticipated)
Imagined Space
Kitchen in an urban apartment
Design Statement
What inspires you as a designer, and what type of space is represented above? How would you go beyond the ordinary to elevate this room?
The first impression I had of the Trinsic Pro faucet was: chic, urban, sophisticated, powerful, and functional. These words perfectly describe a New Yorker as well, and this faucet could seamlessly feature in any New York kitchen – from a midtown high-rise to a Brooklyn brownstone. For this project, I envisioned a kitchen in a New York apartment occupied by a thirty-something power couple who love to cook and eat.
I wanted this kitchen to embody the city's sophisticated and function-driven character, as well as for it to be a healthy model for any urban kitchen. In gray, concrete cities, I hope to design homes where the occupants can grow and are nourished by them. My drive for design is wellbeing: What can I do as a designer to improve people's lifestyles, and for them to feel physically and emotionally better in an environment? For instance, studies show that having a connection to nature helps us to be happier and healthier. Even more so in an urban setting, we need some green in our lives as we strive towards a healthy lifestyle.
To embody this concept, I incorporated a Farm Shelf into this kitchen. Farm Shelf is a company that makes vertical farming possible in even tiny spaces. With minimal soil, and custom LED light provided by a fixture in the shelf, you can grow herbs and produce right on your shelf. With global food shortages, growing populations, and diminishing resources, we must find ways to be sustainable. Growing food on our own is one way to do so, and I hope to see local farms be even more prevalent and self-sustaining in the near future. I look forward to designing environments that are sophisticated, powerful, and functional, to help everyone become their best selves.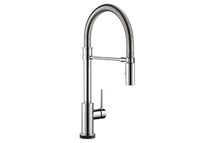 Delta® Faucet Trinsic® Pro Single Handle Pull-Down Spring Spout Kitchen Faucet with Touch₂0® Technology, $739, Learn More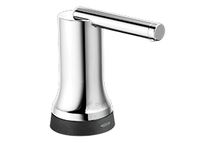 Both the soap dispenser and pot-filler fixture complement the Trinsic Pro Faucet, providing functionality as well as a modern aesthetic.
Delta® Faucet Contemporary Soap Dispenser with Touch₂0® Technology, $135, Learn More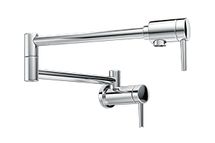 Delta® Faucet Contemporary Wall Mount Pot Filler, $458, Learn More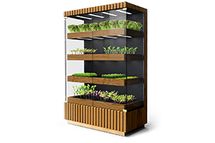 Farmshelf, Price upon request, Learn More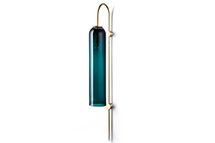 Mimicking the gooseneck curve of the Trinsic Faucet, these sconces are a playful yet sophisticated touch.
Articolo Float Wall Sconce Brass and Drunken Emerald, price upon request, Learn More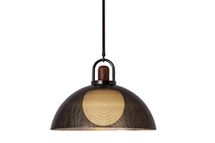 While using industrial materials, the slight incorporation of wood adds warmth. I also love the unique texture of perforated steel used here.
Allied Maker Perforated Arc 20" Pendant, $2,200, Learn More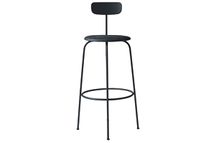 These simple barstools pair perfectly with the sleek space.
Menu Afteroom Leather Bar Chair, price upon request, Learn More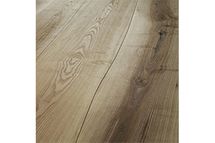 As they say, "life is not a straight line." This company produces wood planks with a natural curved edge. In a modern space, this is a perfect way to loosen things up and introduce another element of the natural world.
Bolefloor Ash, price upon request, Learn More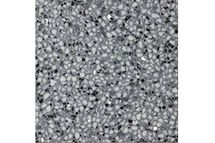 Nemo Tile T46, price upon request, Learn More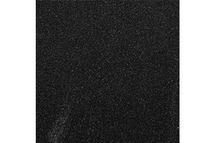 New York Stone Black Absolute Granite, price upon request, Learn More
Now, check out the other finalists' submissions.
This is paid content produced for an advertiser by New York Brand Studio. The editorial staff of The Cut did not play a role in its creation.