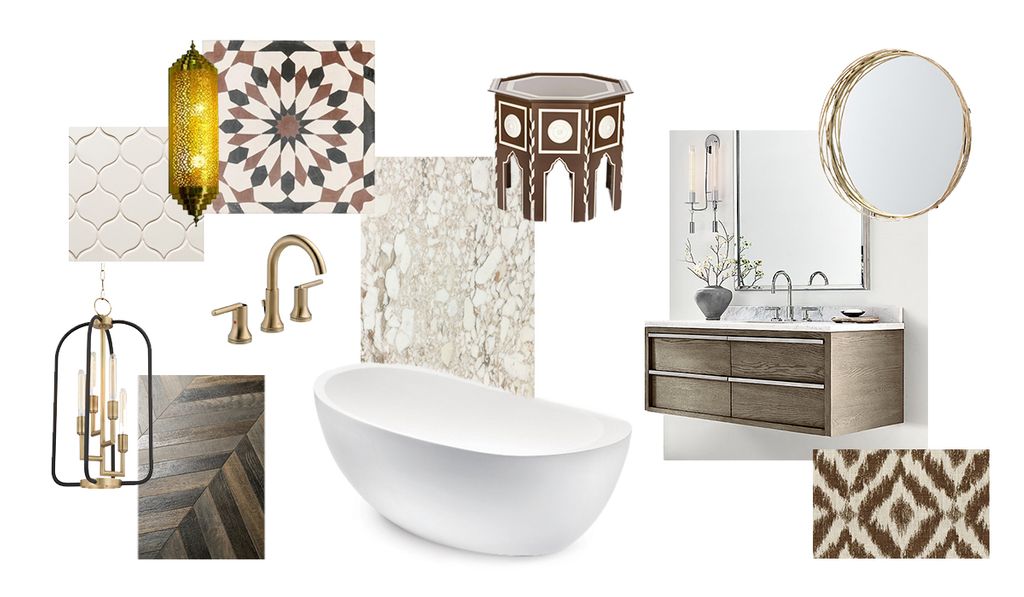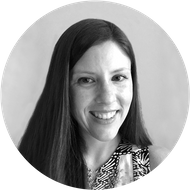 With Dream & Design: A Design School Challenge, New York magazine and Delta® Faucet are giving the next great interior designer a chance to win a $10,000 scholarship. Inspired by Delta® Faucet's brand pillars — innovative, visionary, genuine, and sophisticated — design students crafted mood boards depicting how, featuring a Delta faucet of their choice, they'd transform an imagined space into their real-life design fantasy. Below, read about one of the five finalists' creations.
Student Designer
Vanessa Skawski, New York School of Interior Design, class of May 2019 (anticipated)
Imagined Space
Bathroom in a contemporary ski chalet
Design Statement
What inspires you as a designer, and what type of space is represented above? How would you go beyond the ordinary to elevate this room?
This house is a weekend home for a family from Texas with three small children (ages 5, 3, and 1). Both husband and wife find this master bath to be a peaceful refuge from the active lifestyle their family enjoys in Aspen, Colorado. The purpose of this room is to give these parents of young children a haven of relaxation from their hectic lives. As a parent of young children myself, I know that parents of young children don't really get to "vacation" while on vacation, so I was inspired by the opportunity to give these parents an oasis of calm.
At the end of a long day after the children have been put to bed, the wife likes to retreat to this master bath and soak in the tub while drinking a glass of wine. The husband, who takes the early shift with the children, enjoys taking a peaceful shower after "pancake Saturday" has left maple-syrup splotches on his clothes and arms. Because this room was designed as a spa-like refuge from the active, outdoor lifestyle the clients enjoy in Aspen, I wanted the room to evoke warmth as a counterpoint to the cold snow the clients will be spending many days in. The Moroccan theme conjures images of cacti and palms, warm and balmy afternoons drinking mint tea, and bright sunshine.
Rather than creating an Epcot Center version of Morocco, this room is a modern take on the hammam (spa). Streamlined shapes evoke the traditional elements found in a hammam; and highly detailed tiles are balanced with calmer tiles, with detail provided by shapes and textures rather than color. The vanity is made of dark wood, like a carved Moorish door, but in a clean shape floating on the wall. Gold mirrors add a touch of sparkle and handcrafted detail. Traditional Moroccan touches are found in the antique sconces and side table next to the bath, which will hold candles scented with spices of the souk – cinnamon, myrrh, and clove.
Water flows out of the arc of the Trinsic faucet like the courtyard fountain of a riad in Fez. This is especially true of the standing faucet, given its height and slim shape, next to the freestanding bath – perfect for soaking muscles sore from teaching a 4-year-old how to ski. Although the highly detailed tile patterns typical of Morocco are present, the tight color palette and expanses of cream-color marble keep the space visually calming. The brown and cream in the palette connects the room to its outdoorsy context, as the house is surrounded by towering pines often covered in snow. Trim on the window treatments incorporates the brown and brings in a saturated, earthy plum strong enough to stand up to the hot Moroccan sun, while accents of cactus plants provide a fresh pop of green and a connection to nature.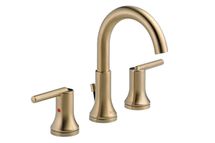 Delta® Faucet Trinsic® Two Handle Widespread Lavatory Faucet (Champagne Bronze), $412, Learn More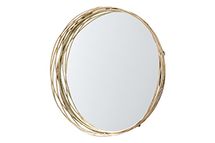 Gold touches – reminiscent of the metallic in a Moroccan wedding blanket – elevate this mirror, along with its clean lines and organic shape.
Arteriors Rowsell Mirror, $2,100, Learn More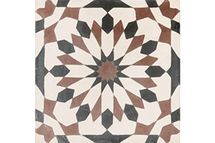 This traditional Moroccan tile pattern is highly detailed, but restrained in its color palette.
Martyn Lawrence Bullard Design Mamounia Field Tile (Villa), price upon request,
Learn More
While complementing the color scheme of the tiles, this fabric used for the window treatments adds interesting texture.
Lee Jofa Lyra Ivory/Bark, price upon request, Learn More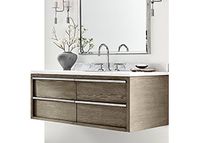 This vanity brings in a dark, earthy element – in the spirit of a Moorish carved door – in a modern way.
Restoration Hardware Bezier Double Extra-Wide Floating Vanity, $4,795, Learn More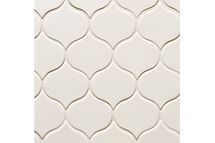 The shape of the tile is a streamlined version of a traditional Moroccan motif. The white color keeps the scheme calm, while the matte finish adds subtle texture.
Walker Zanger 6th Avenue Julia Mosaic, price upon request, Learn More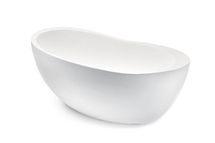 This tub's clean shape fits the modern theme of the room, and its large size fits the intended purpose of relaxation.
Waterworks Freestanding Oval Bathtub, $11,811, Learn More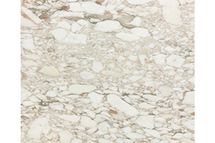 A simple, calm color is offset by a detailed pattern.
Artistic Tile Calacatta Vagli, price upon request, Learn More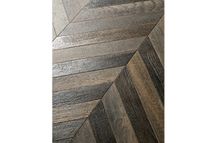 These tiles offer the look of wood with the durability of tile.
Walker Zanger Faux Bois Chestnut Chevron Tile, price upon request, Learn More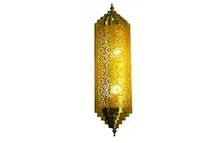 A metallic sconce is another traditional touch.
Charles Spada Moroccan lanterns/sconce, $2,800, Learn More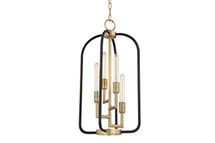 For an atypical chandelier, I chose this modern take on a lantern.
Hudson Valley Angler price upon request, Learn More
Now, check out the other finalists' submissions.
This is paid content produced for an advertiser by New York Brand Studio. The editorial staff of The Cut did not play a role in its creation.