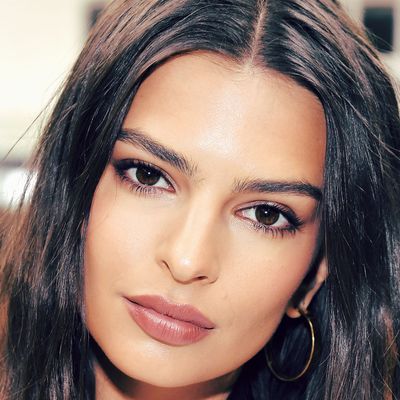 Emily Ratajkowski.
Photo: Pascal Le Segretain / Staff/2017 Getty Images
Model and actress Emily Ratajkowski has been accused of copying two out of the six designs in her debut swimwear collection, Inamorata. Lisa Marie Fernandez has sent a cease-and-desist letter to Inamorata, according to Business of Fashion. Fernandez says the model copied her Triple Poppy maillot (Inamorata's version is the Cardiff) and her off-the-shoulder Leandra bikini top (the Vulcan top). Fernandez has used both styles for three years.
Because Inamorata ships internationally, Fernandez was able to invoke two European Union Community Design Registration certificates that she filed in 2015. The United States does not have copyright protection for clothing; the certificates, however, allow her a "monopoly to supply, import, export or deal in products incorporating the designs within the EU until 2020," according to BoF. Fernandez has previously accused H&M of copying her.
A representative for Ratajkowski declined to comment, but had previously explained her design process for the Cardiff one-piece to Vogue.
"There was a picture of Stephanie Seymour in Sports Illustrated where she has three or four [bows], and it was actually in the back," Ratajkowski told Vogue. "I thought that was so pretty and such a nice way to show the figure. I loved the idea of turning it around."
If you can pull off a cutout one-piece bathing suit, why not just buy both.
This post has been updated to correctly reflect brands that Fernandez has previously accused of copying her.