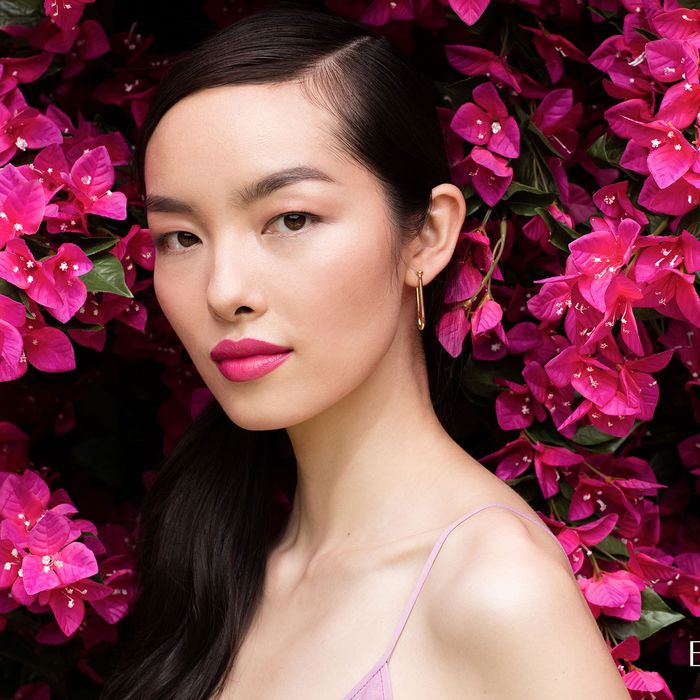 Fei Fei Sun for Estée Lauder.
Photo: Courtesy fo Estee Lauder
Almost a decade ago, Estée Lauder made history as one of the first beauty brands to sign an Asian model as a global spokesperson. Today, the brand announced that Fei Fei Sun joins the spokesmodel roster, which currently includes Carolyn Murphy, Joan Smalls, Kendall Jenner, Yang Mi, Gabriella Wilde, Hilary Rhoda, and Misty Copeland.
In a press release, Sun, who is the first Chinese model to appear on the covers of Vogue, Vogue Italia and Vogue Japan said, "I am honored to join the incredible women who represent the Estée Lauder brand. Growing up in China, I never believed I would represent such an iconic beauty brand. This is a dream come true."
Sun replaces model Liu Wen who had been with Lauder for seven years, becoming a supermodel in the process, and one of the most recognized faces in China and the world. The brand said in a statement, "Liu Wen was an important member of the Estée Lauder brand as a global spokesmodel for over seven years. She helped us connect with a new generation of consumers not only in her home country of China, but all around the world. We thank her for her incredible passion and dedication to our brand and wish her every success for her future." We'll miss those dimples and Wen's energy, but here's to more and more Asian model representation.