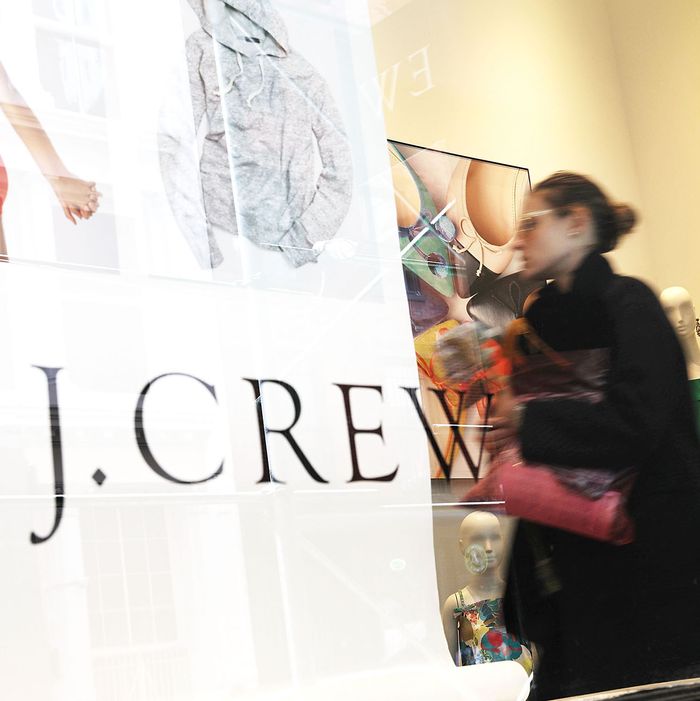 Photo: Spencer Platt/Getty Images
J.Crew has had a tumultuous few years, and former CEO Mickey Drexler acknowledged as much today at the New York Times DealBook Conference.
"The last two or three years haven't been fun whatsoever," Drexler told moderator Andrew Ross Sorkin, adding, "It has been miserable."
Creative director Jenna Lyons left the company in April, Drexler stepped down as CEO in June, and Lyons's replacement, Somsack Sikhounmuong, left a few months later. Meanwhile, sales have been falling, and J.Crew announced they are closing stores and scaling back on catalogues.
Drexler blamed a number of factors: No one goes into stores anymore; fast-fashion merchandise has flooded the market driving down prices; and everything is available for less somewhere online.
But his most interesting theory?
"Clothes are just not that important or as important as they were," Drexler said, suggesting that people are just constantly buying clothes and discarding them.
Plus, our phones keep us away from the mall. "Everyone is kind of obsessed with spending time on [smart phones]," Drexler said. "They're not really hanging around in shopping centers. [Cell phones] are local villages, and you don't have to go to the villages to see people."
That said, Drexler still thinks J.Crew would be a great buy for a company like Amazon (or Walmart or Target).
"We are a machine of style and taste and fashion," Drexler said. He has apparently tried to get this message to Amazon CEO Jeff Bezos, but so far, Amazon hasn't taken the bait.
Watch the full conversation here.