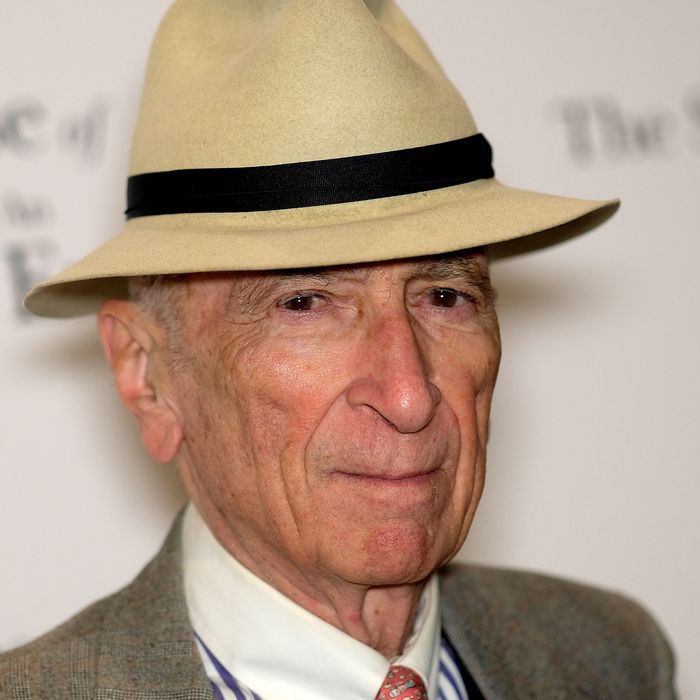 Gay Talese.
Photo: Dimitrios Kambouris/Getty Images
Well, here's a point of view. At the New York Public Library's annual Library Lions Gala on Monday night, Gay Talese offered his thoughts on the sexual-assault allegations against Kevin Spacey. When asked who he would profile right now, the writer told Vanity Fair, "I would like to talk to Kevin Spacey." Is it because he wants to plumb the psyche of an alleged serial assaulter and possible pedophile? Not really.
"I feel so sad, and I hate that actor that ruined this guy's career," said Talese, referring to actor Anthony Rapp, who accused Spacey of seducing him when he was 14. "So, okay, it happened ten years ago … Jesus, suck it up once in a while!" By the time Talese offered his perspective on the issue, several men had come forward to accuse Spacey of various forms of sexual misconduct and abuse — including one who, like actor Anthony Rapp, said he was 14 at the time Spacey allegedly pursued him.
Talese didn't stop there. He compared Spacey to the Dalai Lama, who surely has skeletons in his closet, too. "You know something, all of us in this room at one time or another did something we're ashamed of," he said. "The Dalai Lama has done something he's ashamed of. The Dalai Lama should confess … put that in your magazine!"
Looks like the ball is in the court of His Holiness now.