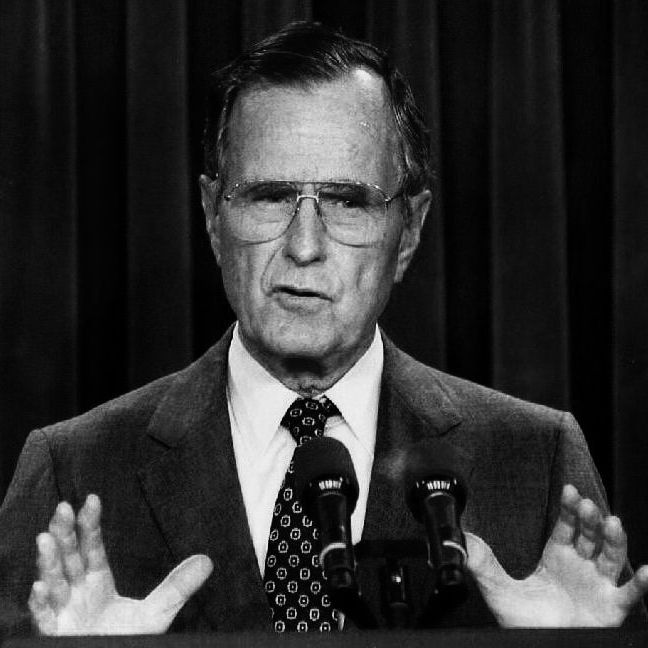 Bush Sr. in 1992.
Photo: AFP/AFP/Getty Images
As several women have come forward to claim that George H.W. Bush groped them during photo opportunities, defenders of the former president have dismissed the allegations due to the fact that he's elderly and wheelchair-bound. However, the most recent woman to say that he touched her inappropriately says that it occurred in 1992, when he was in his sixties and running for a second presidential term.
A Michigan woman who's choosing to remain anonymous provided CNN with a photo of her and Bush at the time, saying that's when he grabbed her from behind. "We got closer together for a family photo and it was like 'Holy crap!'" she said. "It was like a gentle squeeze." CNN spoke to her ex-husband and sister, who both said she confided in them about it at the time.
While Bush spokesman Jim McGrath declined to comment on this, in the past he hasn't denied the groping allegations, instead saying "He has patted women's rears in what he intended to be a good-natured manner."
The previous woman who accused Bush of groping her said she was only 16 years old at the time.