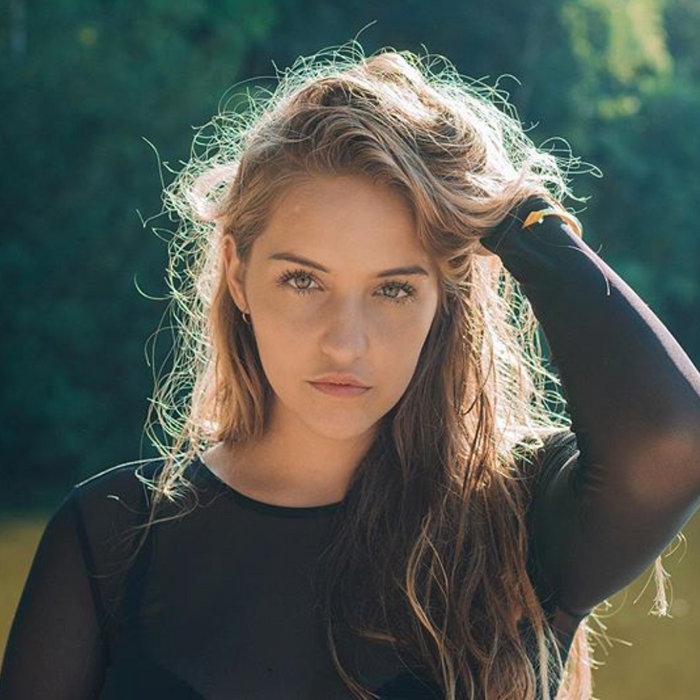 Joann van den Herik.
Photo: Courtesy of Instagram/joannvdherik
Good genes run deep in the Hadid family.
Not only did former-model Yolanda Hadid give birth to Bella and Gigi Hadid — two of the world's most sought-after supermodels — but her son, Anwar, is also walking the men's runways. Now the talent agency 12+ UK Model Management has discovered yet another Hadid: Joann van den Herik, Yolanda's niece.
Joann is the 18-year-old daughter of Leo van den Herik, Yolanda's brother. (And therefore the first-cousin of Gigi, Bella, and Anwar.) She announced on Instagram today that she's officially signed on as a plus-size model, and for years she has shared posts promoting body positivity to her steadily-growing follower base.
"I will keep being myself and being real and honest with you all," she wrote in a caption, expressing excitement and gratitude about her new gig. "I hope I will inspire you all to love and accept yourselves, just like I do and still trying [sic] to do."
Although Joann lives in Holland, she boasts the same all-American looks as Gigi. That, combined with Bella's outspoken social-media personality, is sure to make her yet another family success story.