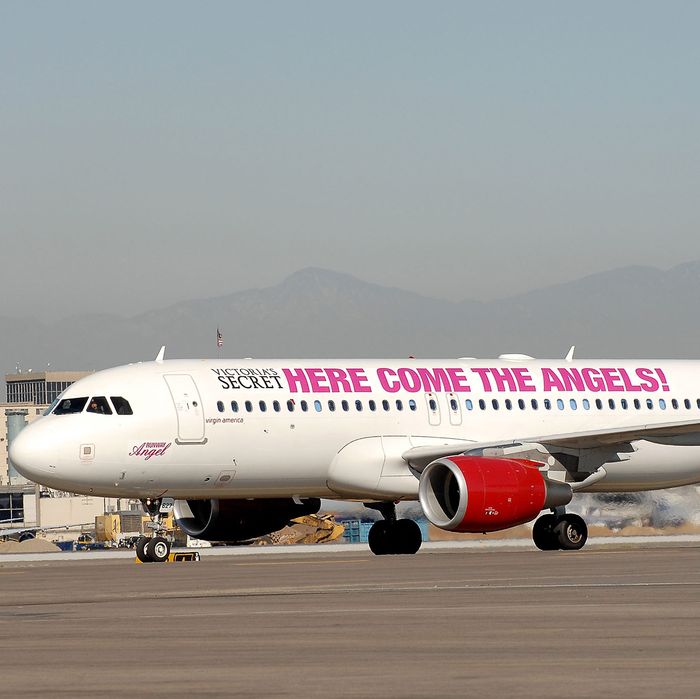 Photo: Jon Kopaloff/FilmMagic
The annual Victoria's Secret Fashion Show is scheduled to take place in Shanghai, China, on November 20, but things have gotten off to a rocky start. According to reports, a handful of models are being denied visas, including one of the brand's biggest faces, Gigi Hadid. Performer Katy Perry is also allegedly being denied access to the country.
On Thursday, Hadid confirmed on Twitter that she won't be walking in the show, without explaining why. "I'm so bummed I won't be able to make it to China this year," she wrote. Earlier this year, Hadid stirred up some controversy when she posted a video to social in which she appeared to be mocking Asian people. Many called for her to be denied access to China, although it's unclear if that's why she didn't get a visa. (Bella, Gigi's sister, posted on Instagram Thursday that she's on her way to Shanghai for the show.)
Models Julia Belyakova, Kate Grigorieva, and Irina Sharipova from Russia, as well as Dasha Khlystun from Ukraine, have also reportedly been denied access to China because of visa issues. According to "Page Six," front-row hopefuls are having trouble entering the country, too. On top of that, press releases aren't being approved by government officials and producers are struggling to find places where they're allowed to shoot. TMZ also reported that fake tickets to the show are being sold on the Chinese eBay equivalent starting at $7,000 a pop.
Supermodels flying to far-flung destinations? Influencers being held up in customs? False promises? Tickets down the drain? Sounds a bit like Fyre Festival …