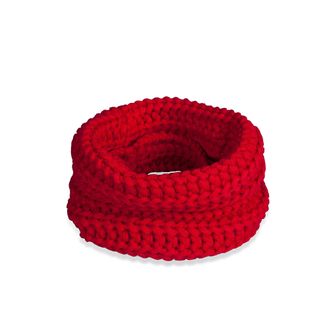 An infinity scarf for dogs.
Photo: Courtesy of goop.com
If you're searching for the perfect gift to give the stylish canine in your life this holiday season, then look no further than the infinity scarf for dogs featured in barefoot-walking manual Goop's 2017 holiday gift guide.
Perfect for the pooch who has everything (food, water, shelter), the $20 infinity scarf by Fabdog is 100-percent acrylic and also 100 percent for dogs. The fuzzy, knit neck blanket ranges in size from extra-small to large, but it's only available in fire-engine red, so be sure to only use it on breeds whose fur doesn't clash with that hue.
It's the most festive way to anthropomorphize your pup for the holidays.