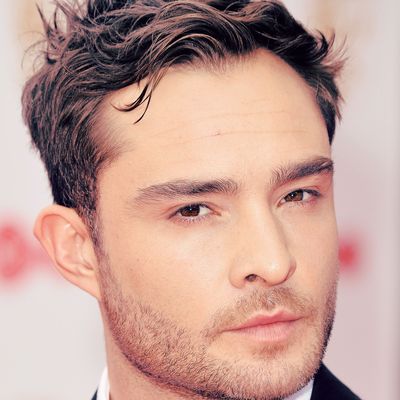 Ed Westwick.
Photo: Jeff Spicer / Stringer/2017 Getty Images
In a detailed Facebook post, actress Kristina Cohen accused Ed Westwick, best known for playing Chuck Bass on Gossip Girl, of raping her three years ago. A man she was dating at the time allegedly brought her to Westwick's house, where he raped her. Westwick has since posted to Instagram, denying the allegations (you can read his full statement at the bottom of this post).
Cohen only refers to the man she was dating as "the producer." When Westwick suggested "we should all fuck," Cohen wanted to leave, but the producer didn't want to make Westwick uncomfortable and pressured her to stay at Westwick's house. Westwick convinced Cohen to take a nap, but she woke up with "his fingers entering my body." Her post reads:
So I went and laid down in the guest room where I eventually fell asleep, I was woken up abruptly by Ed on top of me, his fingers entering my body. I told him to stop, but he was strong. I fought him off as hard as I could but he grabbed my face in his hands, shaking me, telling me he wanted to fuck me. I was paralyzed, terrified. I couldn't speak, I could no longer move. He held me down and raped me.




It was a nightmare, and the days following weren't any better.




The producer put the blame on me, telling me I was an active participant. Telling me that I can't say anything because Ed will have people come after me, destroy me, and that I could forget about an acting career. Saying there's no way I can go around saying Ed "raped" me and that I don't want to be "that girl."
Late Tuesday morning, Westwick published the following statement to Instagram, saying he does not know Cohen and has never committed rape:
Update — 6:41 pm ET: According to The Hollywood Reporter, Cohen has filed a report with the Los Angeles Police Department's Hollywood precinct, and the LAPD is now investigating to determine if the"suspect forced victim to have sexual intercourse inside his residence … three years ago." A close friend of Cohen's and her sister have both corroborated her account of the alleged assault, and say they were told about it three years ago, after it supposedly took place.
This post has been updated to include Westwick's statement.