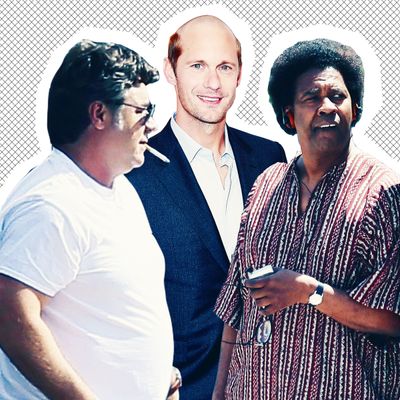 Left to right: Russell Crowe, Alexander Skarsgård, Denzel Washington.
From time to time, handsome actors are faced with a problem to which I'm sure we can all relate: being too good-looking!! In order to convincingly play mere mortals (and hopefully win an Oscar) these devoted thespians soften their chiseled jaws, don some unflattering denim, and alter their hairstyles — transforming themselves from "Hollywood demigods that you mustn't gaze upon directly lest their attractiveness burn your eyeballs," into "divorced dads engrossed by a WWII documentary on the History Channel."
While dumping yourself down to generate Oscar buzz is not a new move (think Charlize Theron in Monster, Jennifer Aniston in Cake, Nicole Kidman in The Hours) men have largely monopolized the practice in 2017. Below are a few of the brave, handsome souls who have dared to make themselves marginally less handsome in the name of art.
Christian Bale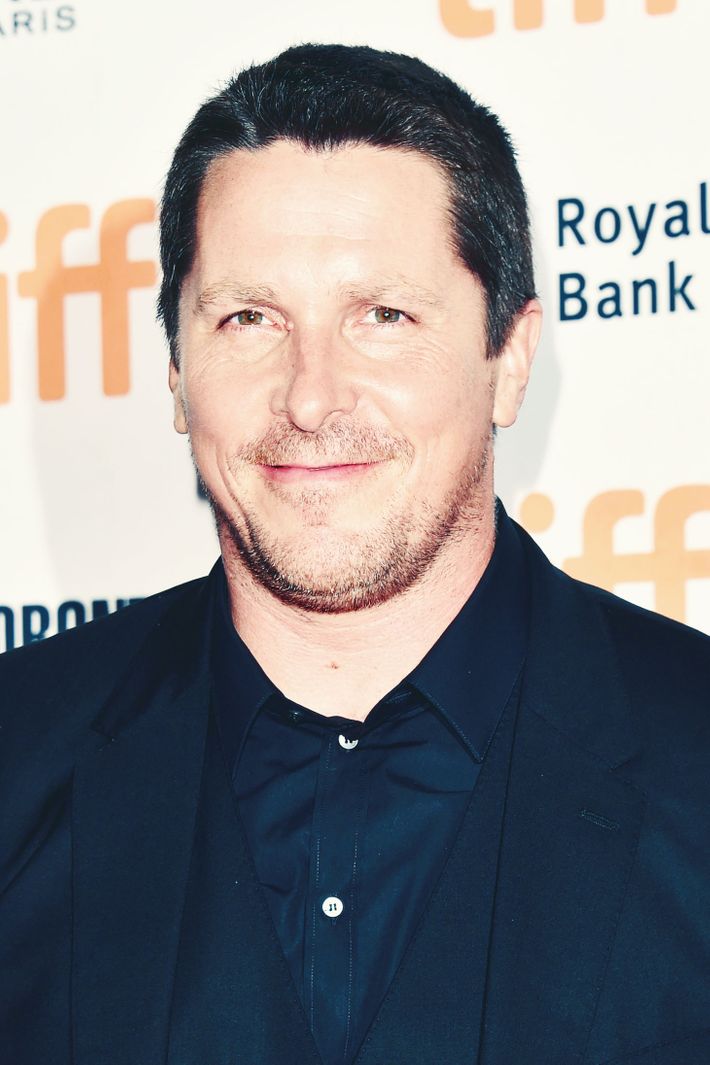 For his upcoming role as former vice-president Dick Cheney in the biopic Backseat, Dark Knight actor Christian Bale proudly debuted a new dadbod, bleached brows, and shaved head. When asked about his new physique at the Toronto International Film Festival, Bale answered: "I've just been eating a lot of pies."
Inspirational.
Alexander Skarsgård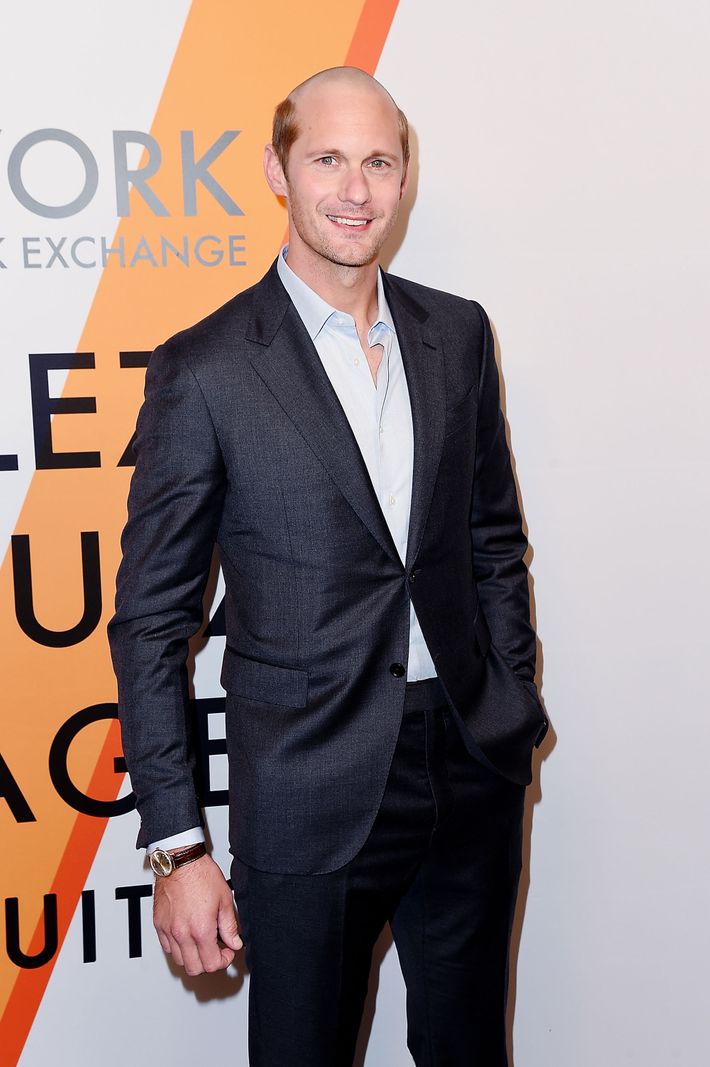 Last month, Big Little Lies actor and occasional Nicole Kidman kisser Alexander Skarsgård debuted a perplexing haircut at an event in New York City. In preparation for his role in the upcoming drama The Hummingbird Project, Skarsgård shaved the hair on the top of his head completely off. Surely that will distract the Academy from the fact that he is basically a Norse god walking among us.
Denzel Washington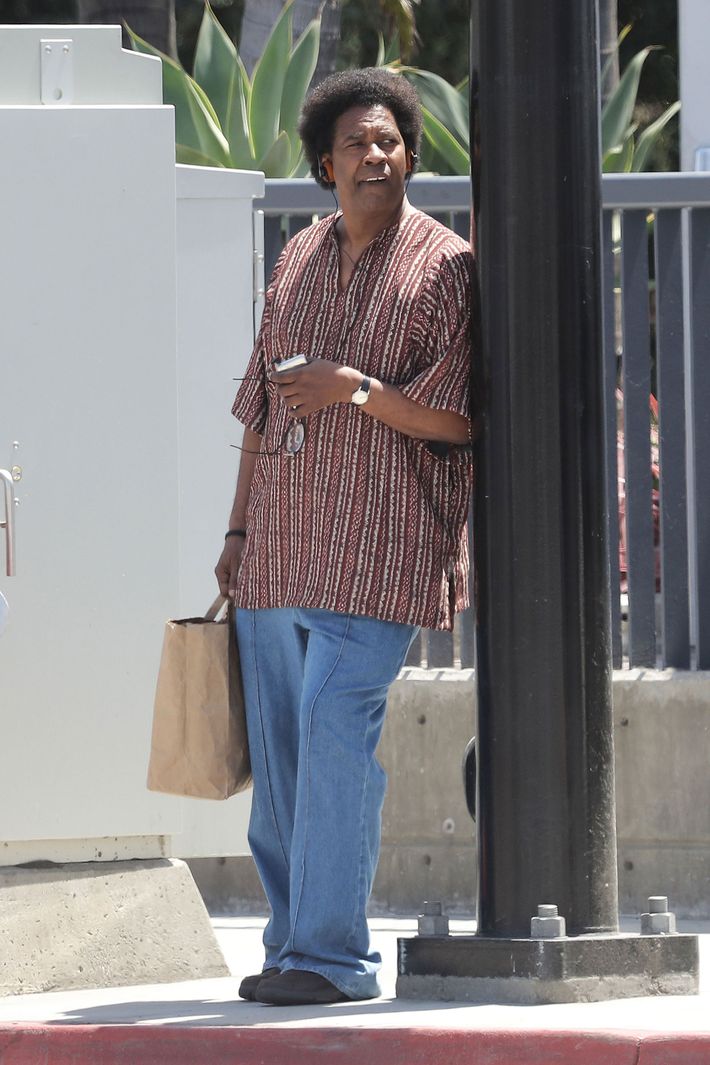 Back in May, tourists in Santa Monica were treated to the magical sight of a dadbodded Denzel Washington listening to a Walkman and sporting some extremely chill bell bottoms. Washington was in character for the upcoming film Roman J. Israel, Esq. about an L.A. defense attorney who wears big glasses and ill-fitting suits.
Russell Crowe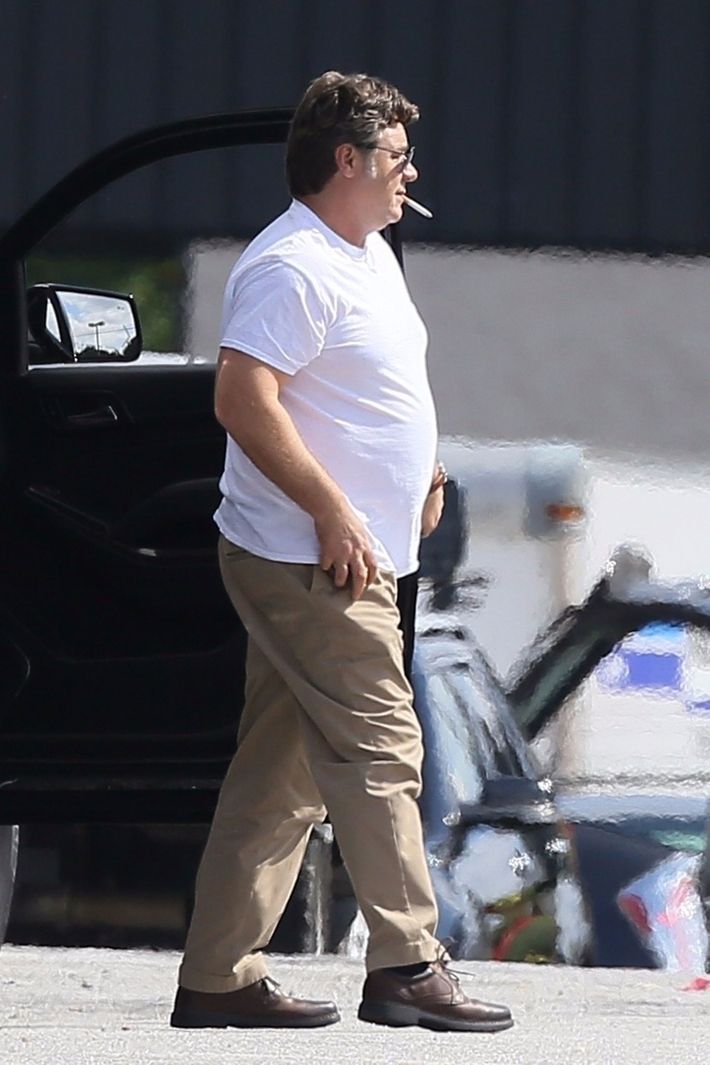 And here's Russell Crowe looking like every single dad you know. Is he on the set of the film Boy Erased: A Memoir, or is he on his way to lecture you about the importance of Roth IRAs and how wasteful it is to buy triple-ply toilet paper because "what are we, royalty?!"