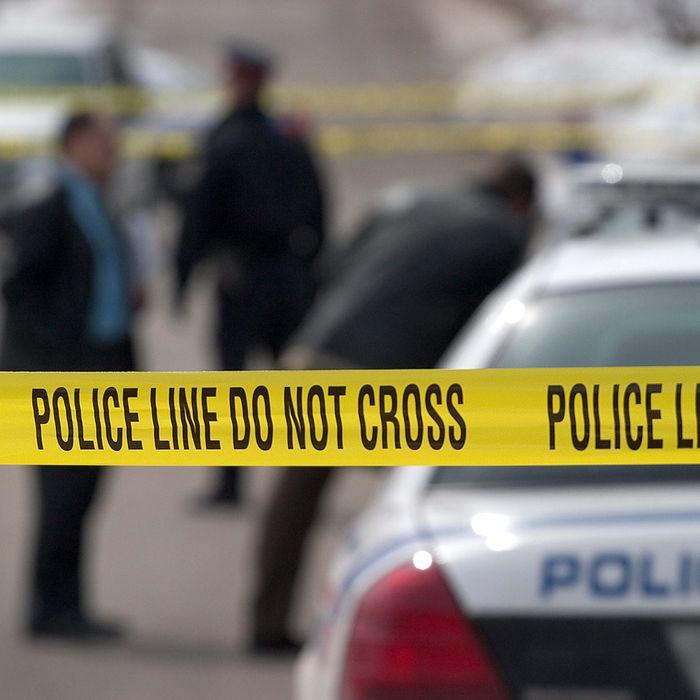 Photo: Dan Bailey 519-893-0295 Canada/Getty Images
New data released by the FBI on Monday shows that the number of hate crimes committed in the U.S. increased for the second year in a row, the Washington Post reports.
According to the FBI — which defines a hate crime as a "criminal offense against a person or property motivated in whole or in part by an offender's bias against a race, religion, disability, sexual orientation, ethnicity, gender, or gender identity" — 6,121 hate crimes took place in 2016, up from 5,850 reported the year before. This, in turn, was up from 5,479 in 2014. In both 2015 and 2016, the largest number of victims (60 percent) were targeted because of their race or ethnicity, but 2016 saw an uptick in the number of religiously motivated hate crimes against Jews and Muslims, as well as a rise in crimes targeting LGBTQ individuals.
A February report from the Southern Poverty Law Center also indicated that the number of hate groups is on the rise as well, up to 917 in 2016, from 892 in 2015, and that President Trump's election had "electrified the radical right."
Although these numbers indicate a growing trend, the FBI has acknowledged that its reporting is incomplete. Of the 15,254 law-enforcement agencies that participated in the Hate Crime Statistics Program, only about 22 percent reported that any hate crimes had taken place. Following a series of threats against Jewish schools and community centers earlier this year, former FBI director and current Trump nemesis James Comey said that the Bureau needs "to do a better job of tracking and reporting hate crime, to fully understand what is happening in our communities, and how to stop it."
"Hate crime is different from other crime," he said. "They strike at the heart of one's identity — they strike at our sense of self, our sense of belonging. The end result is loss — loss of trust, loss of dignity and, in the worst case, loss of life."