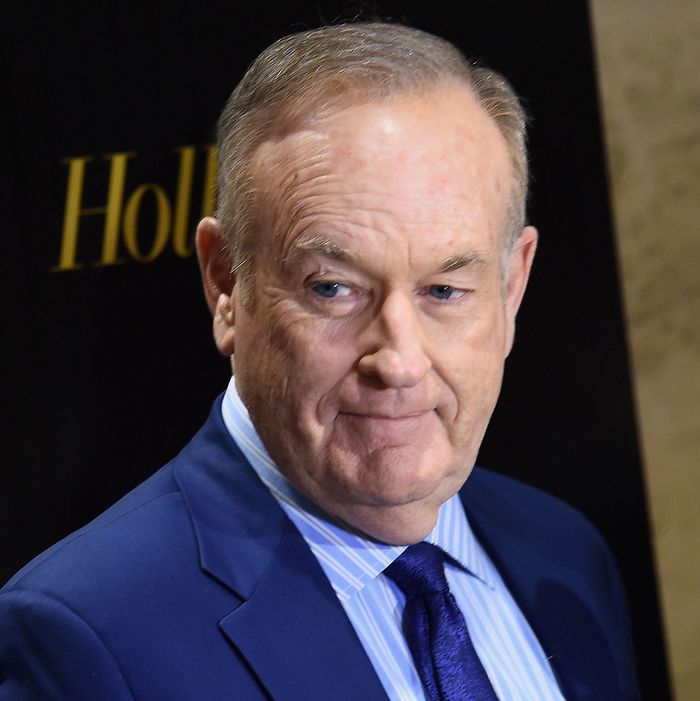 Bill O'Reilly.
Photo: Ilya S. Savenok/Getty Images
21st Century Fox carefully protected Bill O'Reilly from harassment allegations while he was a host at Fox News, Bloomberg reports. In addition to spending millions of dollars to settle accusations of assault against O'Reilly, the company's employment agreement with the conservative commentator allegedly said that he could not be fired because of accusations of assault unless they were proven in court.
Jacques Nasser, an independent director of Fox, revealed the details of the contract on Wednesday, in a submission to U.K.'s Competition & Markets Authority, which is reviewing Fox's bid to buy European broadcasting company Sky PLC.
Nasser reportedly claimed that although Fox's board reacted quickly to allegations of assault against former CEO Roger Ailes in 2016, board members were more cautious when it came to accusations against their biggest star. "[… W] ith O'Reilly, it was advised that the situation was different due to the terms of the employment agreement and because the evidence was uncertain."
O'Reilly is not the only alleged perpetrator of assault to have been contractually shielded from accusations of harassment by his employer. In October, TMZ reported that Harvey Weinstein's employment agreement with The Weinstein Company allowed for sexual harassment or other "misconduct" as long as he repaid the company for any settlements or judgments.