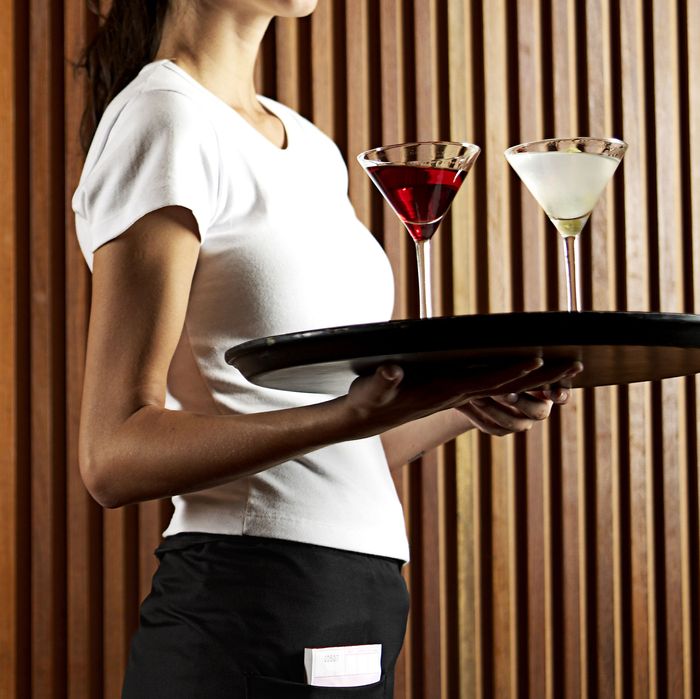 Photo: Commercial Eye/Getty Images
Although the national conversation surrounding sexual harassment has been largely dominated by rich, famous, white figures in entertainment, media, and government, the industries with the highest reported rates of sexual harassment have received much less attention. A new chart from Center for American Progress, based on a decade of data from the U.S. Equal Employment Opportunity Commission, shows that sexual harassment is most prevalent in low-wage industries with high levels of gender inequality, Vox reports.
CAP's senior fellow Jocelyn Frye looked at over 85,000 charges of sexual harassment between 2005 and 2015, and found that the accommodation and food service industries had the highest rates of workplace sexual harassment, followed by the retail, manufacturing, and health care and social assistance industries.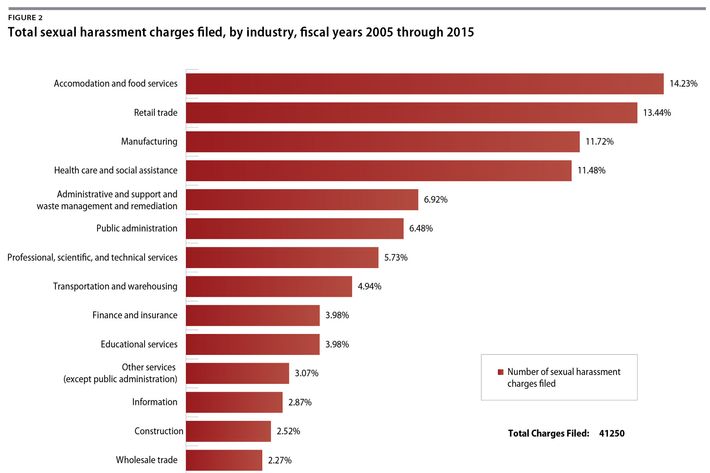 In the case of accommodation and food service industries, the majority of the workforce is made up of low-income, specifically women of color. Manufacturing, on the other hand, has historically been male-dominated, and according to Frye "women who enter the field may lack power or be seen as outsiders, thus making them targets for harassment."
The numbers in some of these fields are astounding. Frye's report cites a recent survey of fast-food workers that found nearly 80 percent of women and 70 percent of men reported sexual harassment from co-workers; and nearly 80 percent of women and 55 percent of men experienced some form of sexual harassment from customers. And yet, these stories have been overlooked in recent conversation surrounding sexual harassment.
"It feels like something has shifted," Jane Fonda told MSNBC's Chris Hayes in October. "It's too bad that it's probably because so many of the women that were assaulted by Harvey Weinstein are famous and white and everybody knows them. This has been going on a long time to black women and other women of color and it doesn't get out quite the same."