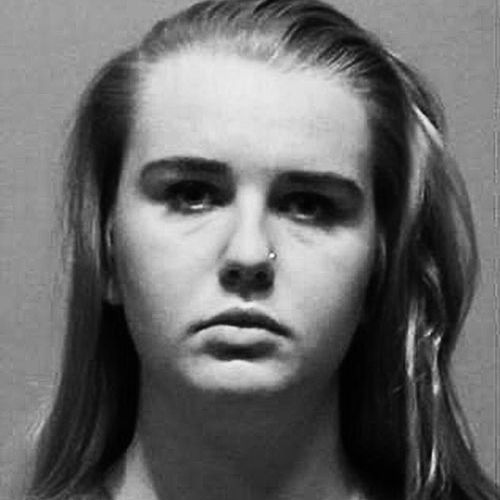 College roommates are beyond petty, but white student Brianna Brochu went above and beyond when she bragged online about tormenting her black roommate at University of Hartford in what seems to be racially motivated harassment. Brochu was arrested Saturday and charged with third-degree criminal mischief and second-degree breach of the peace, both misdemeanors, and released on bond.
On Monday night, Brochu's roommate Jazzy Rowe posted a 90-minute viral Facebook video documenting the situation. When Rowe announced her plan to move out, Brochu posted a horrifying Instagram story admitting to harassing her roommate. "After 1 1/2 months of spitting in her coconut oil, putting moldy clam dip in her lotions, rubbing used tampons on her backpack, putting her toothbrush where the sun doesn't shine and so much more I can finally say goodbye to Jamaican Barbie," Brochu confessed in a post, proceeding to share photos of the clam dip and bloody backpack.
18-year-old Brochu admitted to the cops that she licked Rowe's silverware and smeared her bodily fluids on her backpack, but was bluffing about messing with her lotions and cosmetics — that part was supposed to be a "joke."
Rowe, who recently experienced throat pain, is convinced Brochu's schemes are to blame for her mysterious illness.
University of Hartford President Greg Woodward responded to the allegations in a statement today and said that if Brochu's actions were racially motivated the incident deserves special attention.
Meanwhile, supporters of Rowe took to Twitter using the hashtag #justiceforjazzy to stand up for her.
Update, 11/1/17: On Wednesday President Woodward announced on the university's website that Brochu has been expelled.