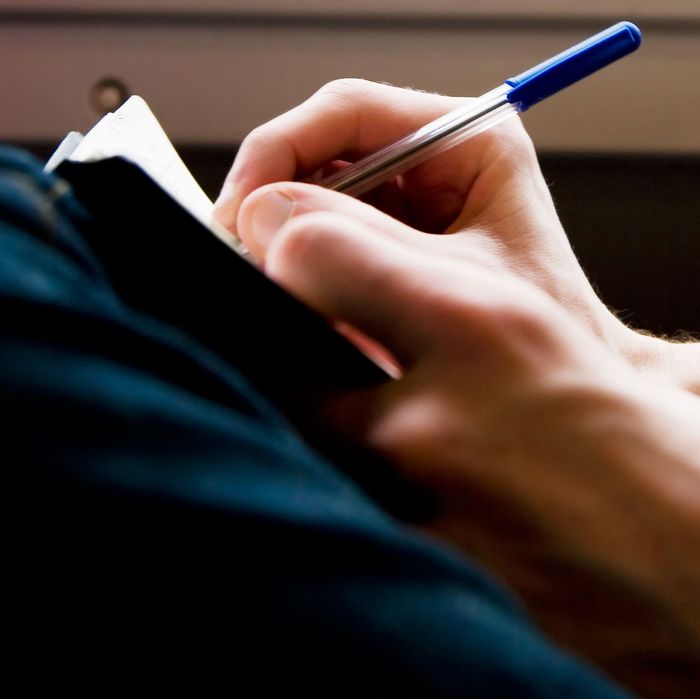 Man ordered to write nice things.
Photo: Kohei Hara/Getty Images
A judge in Hawaii recently sentenced a man to a cruel-and-unusual punishment: He has to write 144 compliments about his ex-girlfriend.
On Friday, Judge Rhonda Loo ordered 30-year-old Daren Young to write 144 nice things about his former love, after he allegedly sent her 144 "nasty" texts and calls in violation of a protection order, the Associated Press reports. Loo also specified that Young can't repeat any words when writing out the compliments — so he'll truly have to write out 144 individually great things about his ex-girlfriend.
Of course, the list isn't the only part of Young's sentencing — he also received time served for the 157 days he spent in jail, as well as two years of probation, 200 hours of community service, and $2,400 in fines. Young also agreed to move on with his life, finally.
Can we get similar sentences for our exes, too?