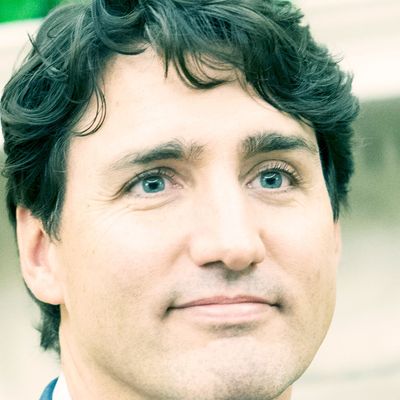 Clark Kent.
Photo: 2017 Getty Images
Justin Trudeau normally pulls out all the stops for Halloween — he's showed up to Parliament as Han Solo and the pilot from Le Petit Prince. But this year his costume was more subdued when he wore a blue suit, red tie, glasses, and slicked-back hair.
Hmmm, don't see a difference.
Where's the costume?