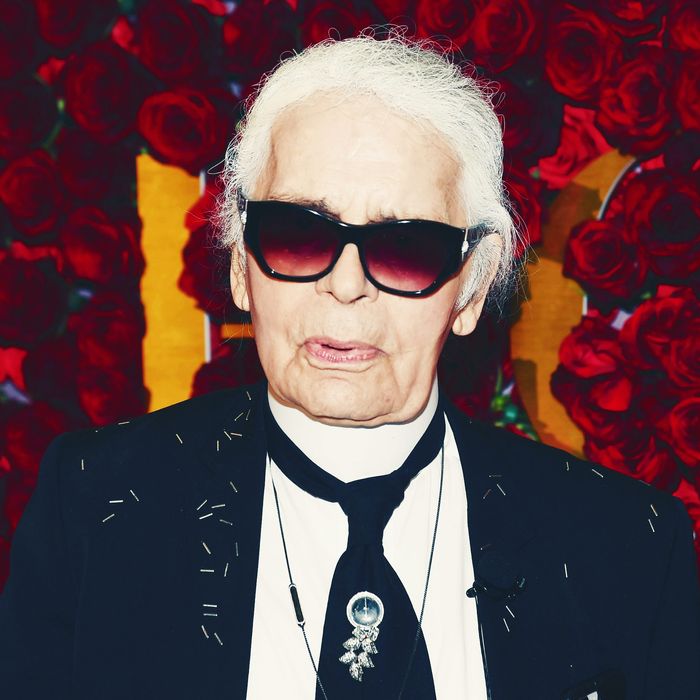 Karl Lagerfeld.
Photo: Jamie McCarthy/Getty Images
A TV station in France has been inundated with complaints after Chanel designer Karl Lagerfeld decided to bring up the Holocaust when criticizing Germany's migration policies.
As Agence France-Presse reports, Lagerfeld, 80, appeared on the Salut les Terriens! (which translates to "Hello Earthlings!") program on C8 this Saturday, when he attacked chancellor Angela Merkel for opening Germany's borders.
"One cannot — even if there are decades between them — kill millions of Jews so you can bring millions of their worst enemies in their place," Lagerfeld reportedly said. "I know someone in Germany who took a young Syrian and after four days said: 'The greatest thing Germany invented was the Holocaust.'"
This isn't the first time Hamburg-born Lagerfeld has criticized Merkel — in the past, he lambasted her decision to allow more than 1 million asylum seekers enter the country, AFP reports. Lagerfeld prefaced his Saturday comments by warning that he was going to "say something horrific" before saying the Chancellor made a "huge error" by accepting so many refugees.
But his new comments sparked immediate outrage — and the country's media regulator, the CSA, said on Monday that several hundred people lodged complaints against the program and C8 in the past two days. The CSA noted that it was investigating the program as well.