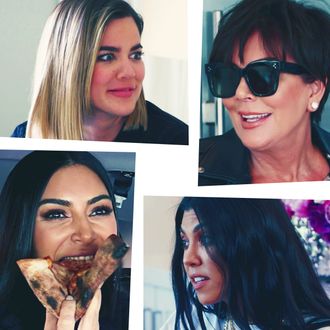 Photo: Courtesy of E! Entertainment
Last night's episode of Keeping Up With the Kardashians was Kris Jenner's trip to Cleveland, our B-plot was Kim's diet, and our C-plot, as always, was Scott Disick.
Scene 1
In New York, Kim Kardashian West visits the Jonathan Cheban, the self proclaimed "Food G-d," who is getting his first tattoo. It's hard to believe that Kim has nothing better to do than to watch Cheban get a delicate inscription of "foodgood" on his wrist (from celebrity tattoo artist Jon Boy) but whatever. Kim makes fun of Jonathan for squirming so much and Jonathan is satisfied with the final product. This scene was filmed on September 8, 2017.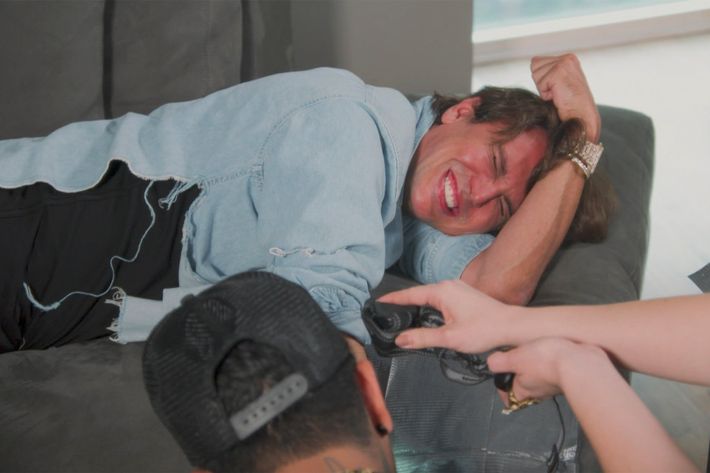 Scene 5
Across the country Kourtney and Khloé are dissecting the Cannes drama from last week's episode. Khloé thinks the constant press for Kourtney and Scott's romps around France was like a "dick measuring contest." Kourtney agrees, but thinks that Scott was actively looking for trouble (while she was just living her life). Then she says she's decided to distance herself from him.
After chatting about Scott, Khloé asks if Kourtney currently has a "boyfriend." Kourtney says no, and insists that her Cannes buddy Younes is just a buddy. Along with learning Kourtney's relationship status, we also learn that Kourtney and Younes met at a Paris Fashion Week party, when Kourtney confronted Younes and asked why he "hated" her family. He contacted her the next day, but before they could hang out Kourtney got the call about Kim's robbery. Instead of ditching Younes, Kourtney brought him to the hotel where Kim was attacked and he served as the translator for the family. Kourtney and Younes were still not official as of June 3, 2017, the day this scene was filmed.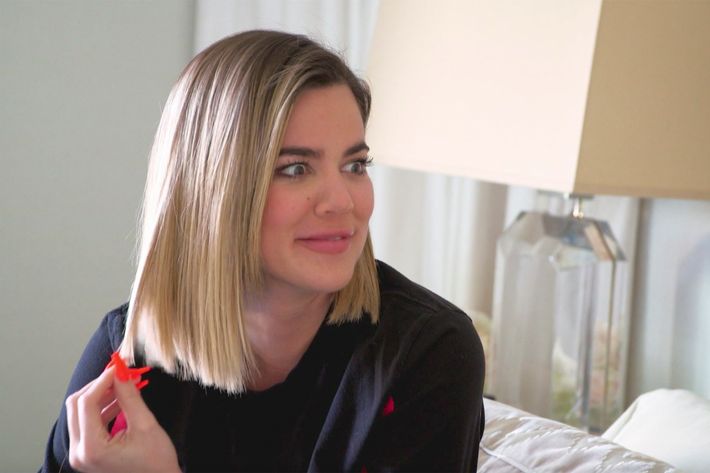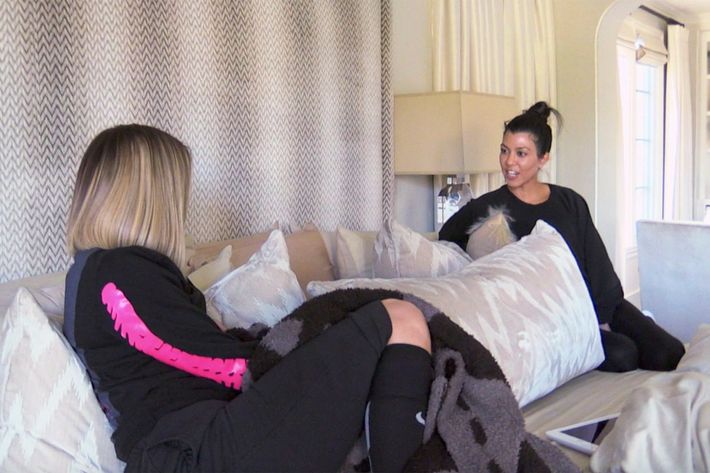 Scene 7:
At home, Khloé continues to rehash Scott's bizarre behavior in Cannes with Kim and Kris. (How the family is still confused about why a man known for acting out publicly is acting out publicly is beyond me.) They're also conflicted since his birthday is the following day, and they're unaware of the proper etiquette. Do they not wish him well because he's been disrespecting their sister and daughter or do they wish him well since he's, like, family, ya know? They agree that they will extend a birthday wish because withholding one would be rude. Then, Khloé starts to plan the family's upcoming trip to Cleveland, as Kris feels "empty inside" since she's never visited her daughter's Cleveland home. Khloé extends the offer to Rob, but he's adamant about not going. Rob, unlike the rest of his family, is concerned about how the Cavaliers' fans will react to a whole gang of Kardashians rolling up to the game. He thinks they should watch from home, or be prepared for the wrath of fans blaming the family for every bad move the team makes. Khloé hadn't thought of this, and now she's anxious. This scene was filmed on June 1, 2017.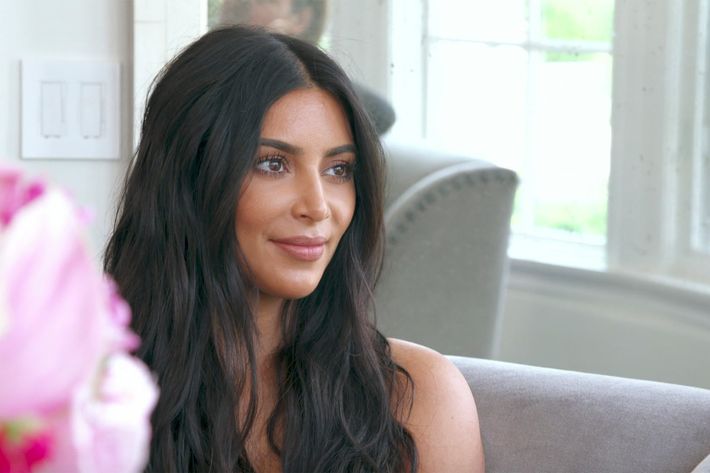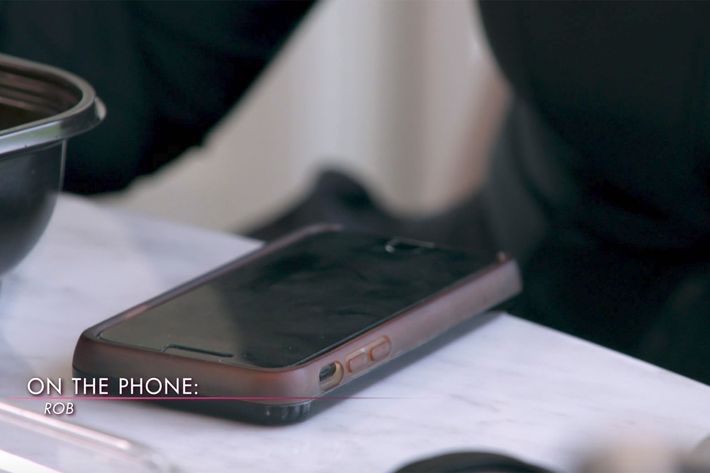 Scene 8
In New York, Kim and Khloé meet with Instagram-famous bodybuilder and trainer Melissa Alcantara. After surfing the 'gram late on night following a particularly filling meal with the Food G-d, Jonathan Cheban, Kim stumbled upon Melissa's page and asked her to become her new trainer and nutritionist. Kim had Melissa come to New York so she could get a rundown on what to expect while on Melissa's strict regimen. Khloé is skeptical of Kim's ability to commit to Melissa's plan of clean eating and intense exercise, but wants to help Kim any way she can. The first thing she can think of is getting Kim one final "cheat" meal. Kim agrees, and they settle on one single slice of New York pizza. This scene was filmed on May 15, 2017.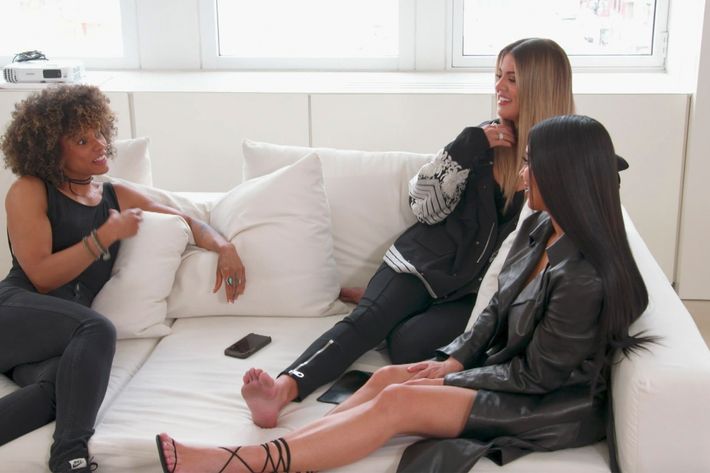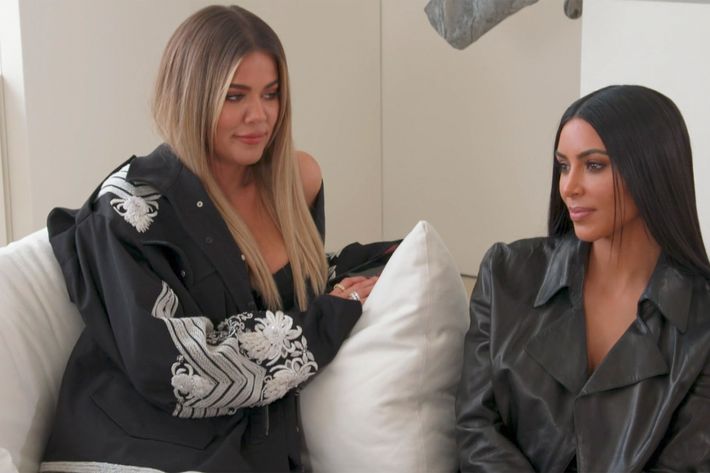 Scene 9
Staying true to their word, Kim and Khloé scoop up Jonathan, a man hungry for both food and fame, to seek out the perfect NYC slice. He takes them to a hole-in-the-wall spot that he thinks has the best pizza in the city but it doesn't quite hit the spot. Kim, unsatisfied, tells them that they've got to hit up her favorite spot, Joe's Pizza. And, even though they've already exceeded their one slice limit, Khloé, Kim, and Jonathan decide to double down, all in the name of a good old-fashioned cheat meal. This is just what Kim wanted, but now her only issue is that she needs something sweet. Because it's summer in the city, there's an ice cream truck on every corner, which means Kim's in luck. Jonathan hops out of the car and grabs Kim and Khloé two chocolate dipped ice cream cones. After indulging, Khloé feels "food remorse." Like the scene before, this scene was filmed on May 15, 2017.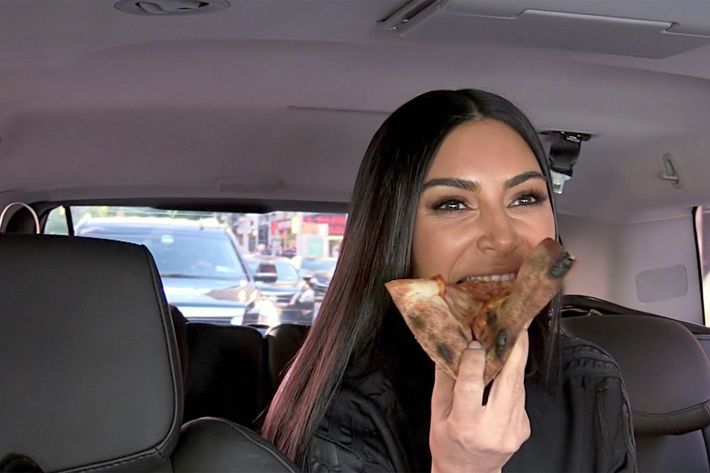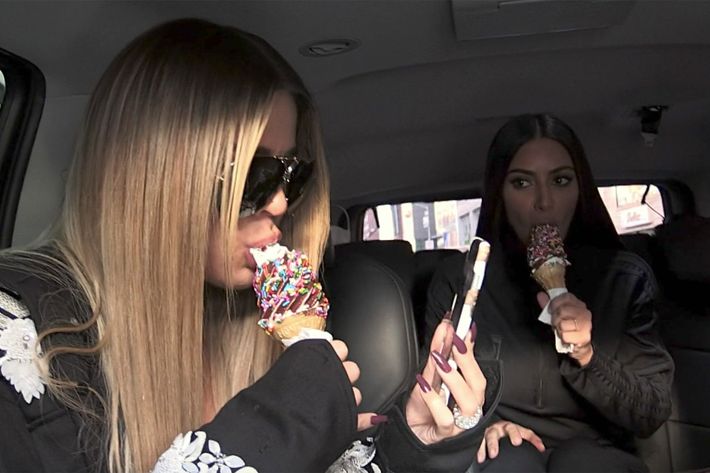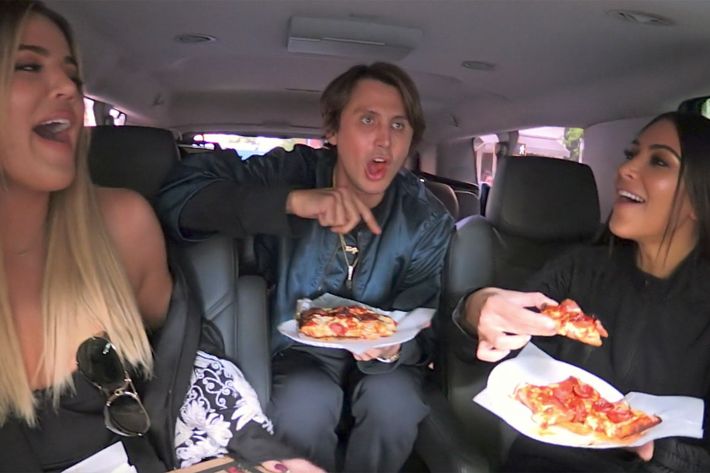 Scene 14
Kris and Khloé land in Cleveland, which means it's time for their grand tour of the city. But unlike previous trips, they're bothered by fans … and haters. No one seems to be happy that they're in town, and someone yells "fuck the Kardashians" as they walk by! Once safely inside a clothing store, Khloé asks if anyone else was bothered by that. No one else seems phased, possibly because they're all focused on Kris Jenner who is furiously trying to win a free pair of Yeezy's from an in-store arcade game. This scene was filmed on June 9, 2017.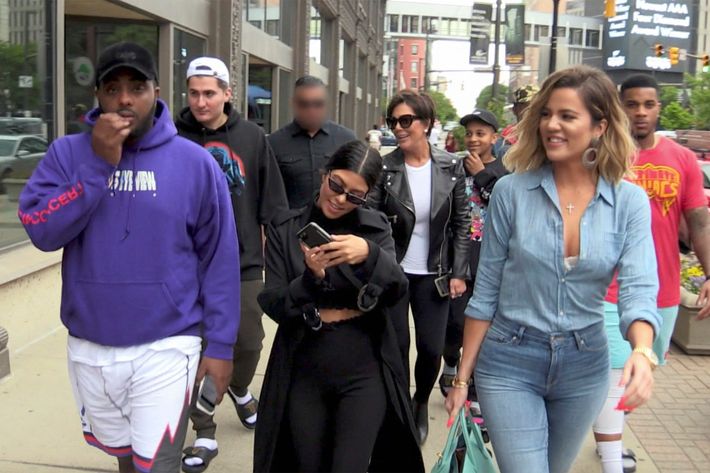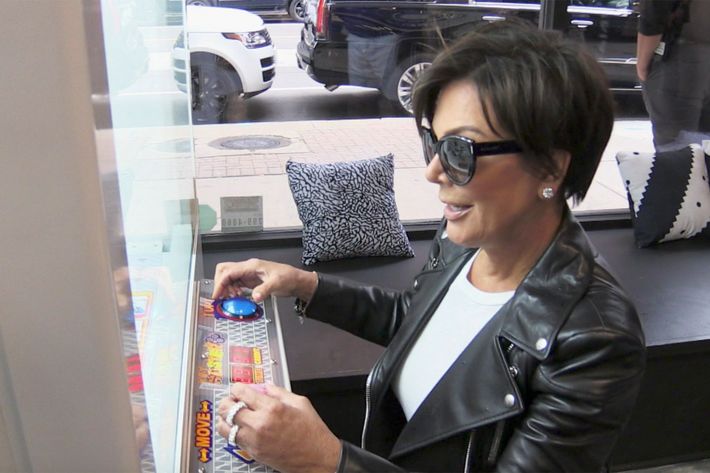 Scene 16
Kris Jenner is finally going to see Tristan and Khloé's home in Cleveland! Kris isn't alone, though. Kourtney, her kids, Tristan, his mom, and his brothers are all visiting, too. It's a family affair, but Kris only has eyes for Tristan. She grills him about everything, from the length of his beard to how sore he gets after games. Then Kris, Tristan, and Kourtney steal away to privately chat about Khloé's upcoming surprise birthday party. Tristan says he has just about everything set up for the event in L.A. Kourtney and Kris are excited, but when it comes time to ask Tristan if they should attend his game, their moods shift. They don't want to become a distraction, but Tristan wants them there, so they go. The Kardashians actually seem to be a good luck charm, because the following day, Tristan's team wins! This scene was filmed on June 9, 2017, and June 10, 2017.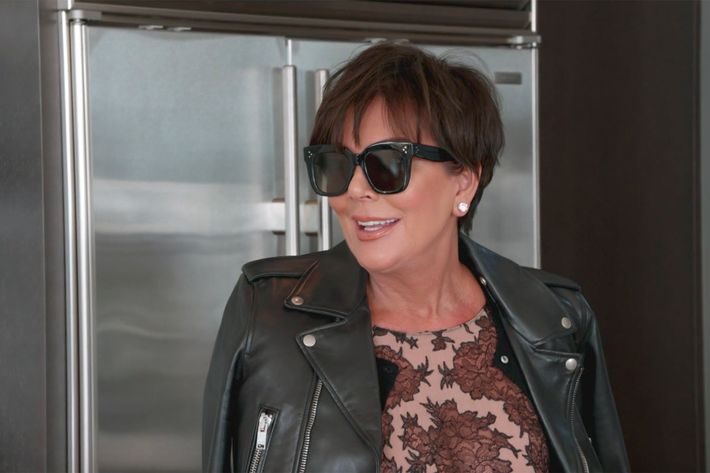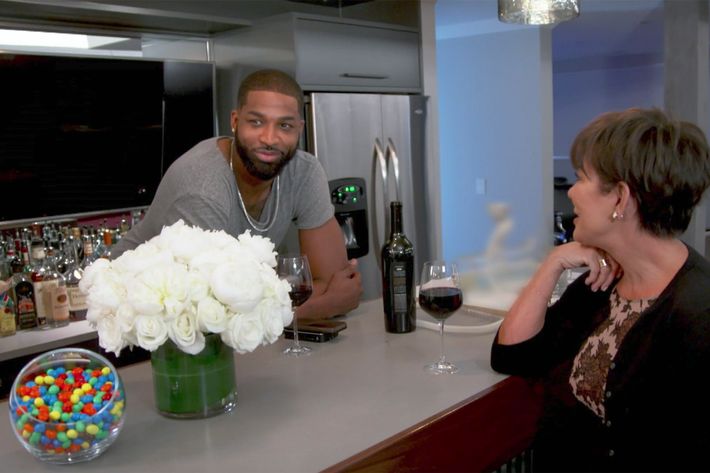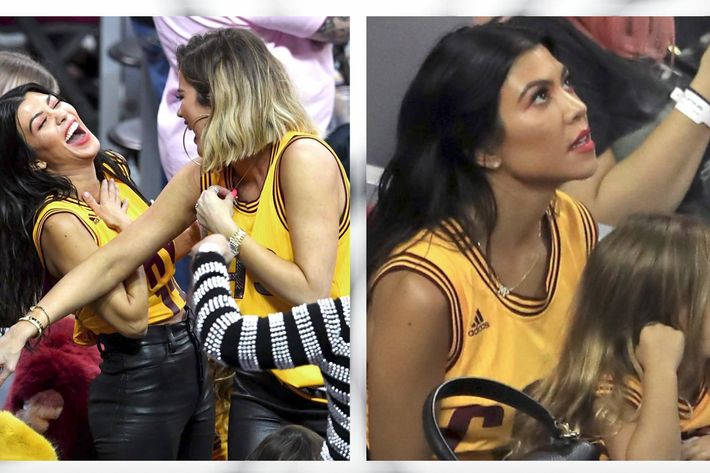 Scene 18
In California, Kim struggles with keeping to her diet. But, she's not letting her strict regimen disrupt her social calendar. Like most days of the week, she's got a lunch date with Kourtney and Jonathan. They dine at Catch L.A., where Kim is tempted with a variety of buttery bread, fries, and tiered chocolate desserts that she somehow turns down. Kim's face is sour for most of the meal, and she even asks for food to be removed from the table. This lunch is so hard, that in her confessional she tells Jonathan that they can't be friends until her body is "rock hard" and she can "integrate" fun food back into her diet. This scene was filmed on May 10, 2017, five days before her cheat meal in Scene 9.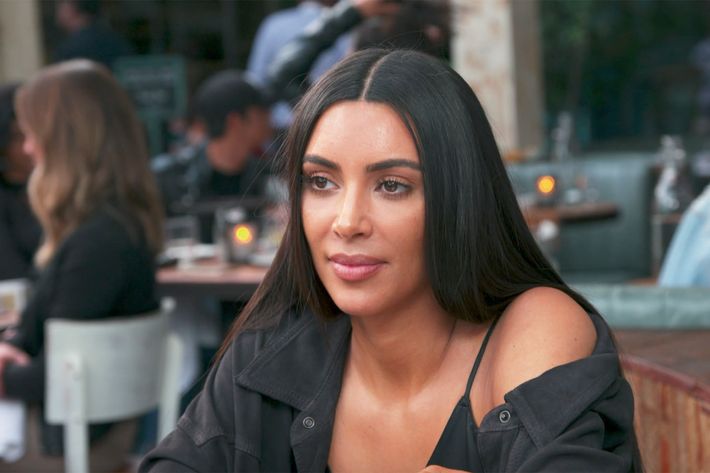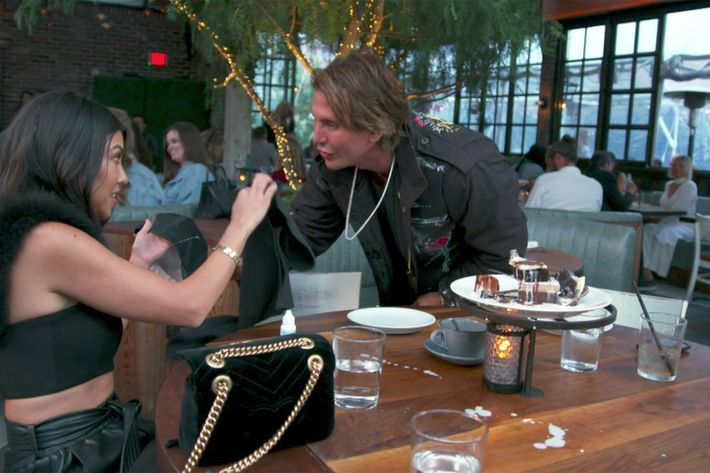 Scene 19
At Khloé's, Khloé entertains Kourtney and Sisters Formerly Known as Identical Twins, Malika and Khadijah Haqq. Scott also stops by, because he's picking up his children for lunch. He sits with them for a bit, because it's a rarity that he and Kourtney are both in the same room at the same time. High on a glass of Merlot, Malika digs deep into their business and asks if they'd ever have another child together. Scott says he would, but out of respect for Kourtney, they'd artificially inseminate. Kourtney isn't ready to have more kids with Scott because he's shown a pattern of being disrespectful. Scott doesn't disagree, admitting that his main focus is moving on from Kourtney. After he leaves, Kourtney tells Malika that she'd rather not have anymore kids if the only option for a father was Scott. She also admits that she's learning how to distance herself emotionally from him, which includes not engaging in "deep" conversations with him. Hopefully this is finally the resolution to this year's long story line. This scene was filmed on June 14, 2017.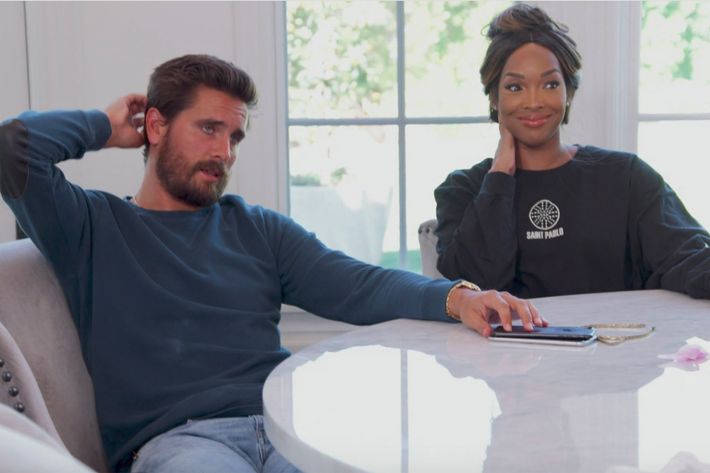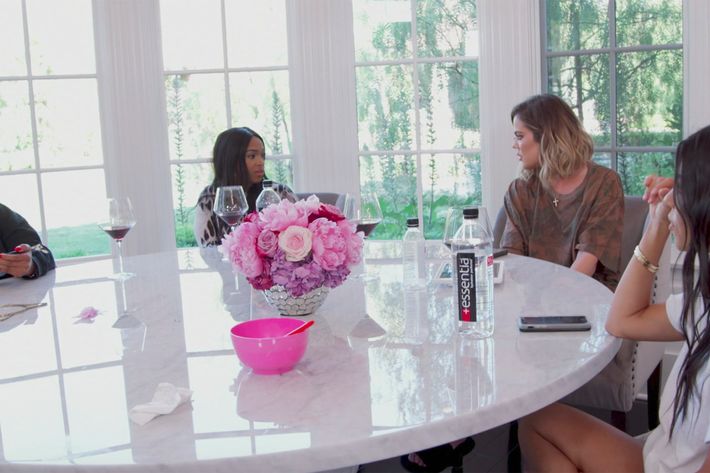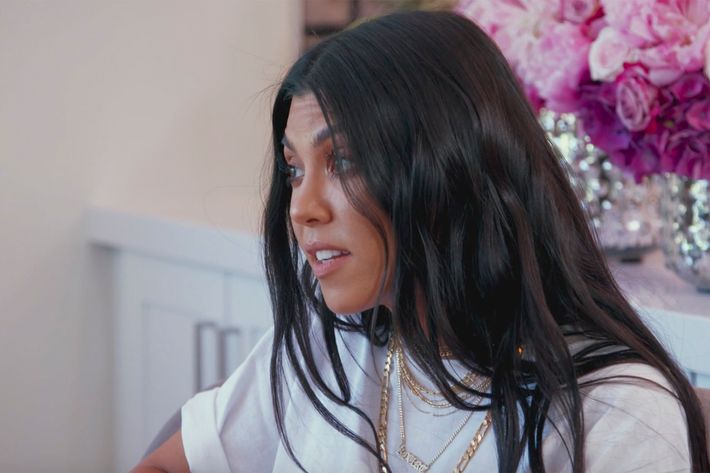 That's it for this week! I'll be here next time for another #KUWTKE recap of Keeping Up With Malika's New Face. #CANNESWENOT