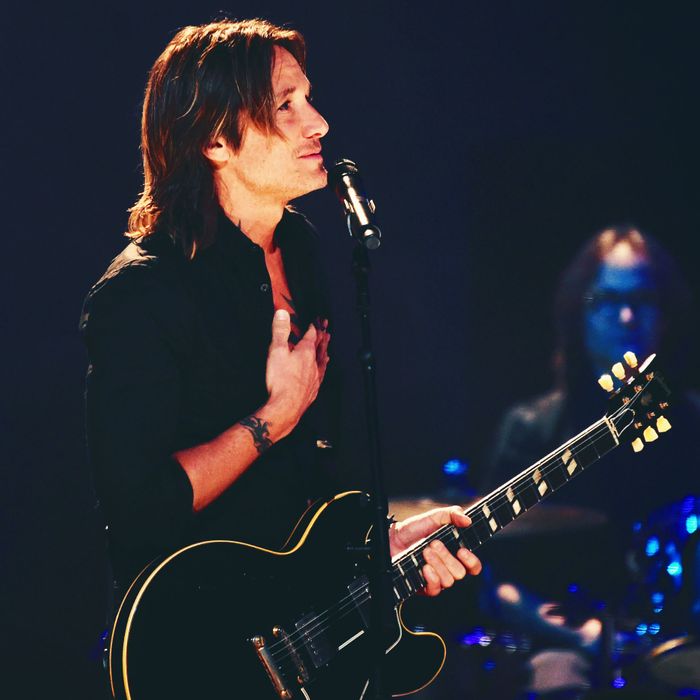 Keith Urban, champion of females.
Photo: Rick Diamond/Getty Images for CMT
In the wake of sex-abuse allegations against Hollywood producer Harvey Weinstein, one man bravely stepped up to record a song about the female experience — and solve sexual harassment in the process.
Yes, noted male Keith Urban's newest song is called "Female," and it was written by two men and one woman three weeks ago. "It's from the Weinstein announcement," songwriter Ross Copperman told the Associated Press. "We're in a room and we're like, 'What can we do about this?' And that's the one thing we can do is write songs." So true.
With lyrics like "Virgin Mary, scarlet letter / Technicolor river wild / Baby girl, women shine / Female," the song really gets at what it's like to be a woman in today's society, where wild rivers constantly make ladies shine like virgins in red. And as a true anti-harassment anthem, it also includes some former CBS sitcom-related wordplay with the line, "She's the queen of kings," which really makes you think about Kevin James.
Keith Urban, we (all women) thank you.