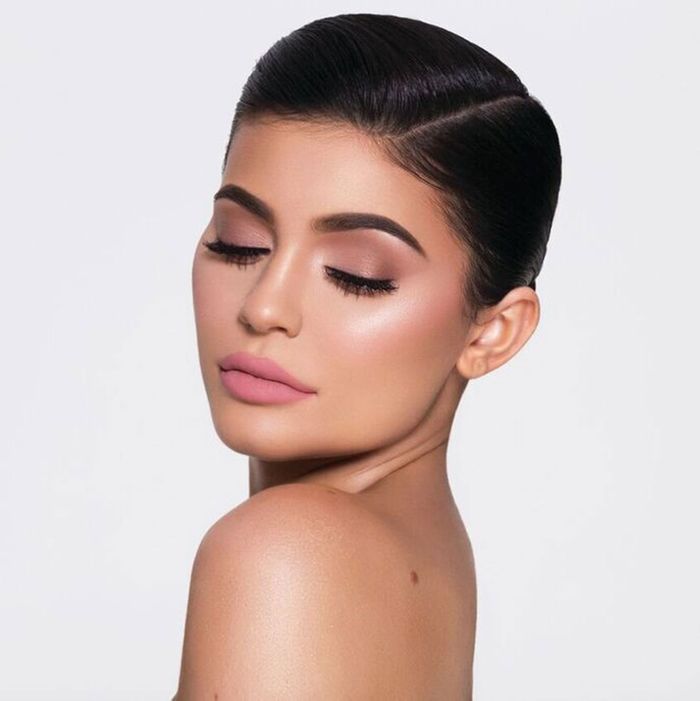 Kylie Jenner is finally ready to settle a pressing rumor in her orbit. She will sell Kylie Cosmetics products for the first time via a partnership with a brick-and-mortar retailer.
Jenner and Topshop announced the deal today. Starting November 20, consumers can shop the brand out of select Topshop stores — in Los Angeles, Atlanta, Houston, Las Vegas, Miami, Chicago, and New York, Fifth Avenue — for a five-week period. In addition to Kylie Cosmetics's current offerings, the brand will also sell two new lip sets exclusive to the store, which each contain four new lip shades.
Speaking on the news, Topshop's owner Phillip Green compared Jenner to Beyoncé, writes Women's Wear Daily: "He sees the Kylie deal as the latest in a string of projects with strong women such as Beyoncé and Kate Moss, both of whom did exclusive collections for the retailer."
Happy shopping.