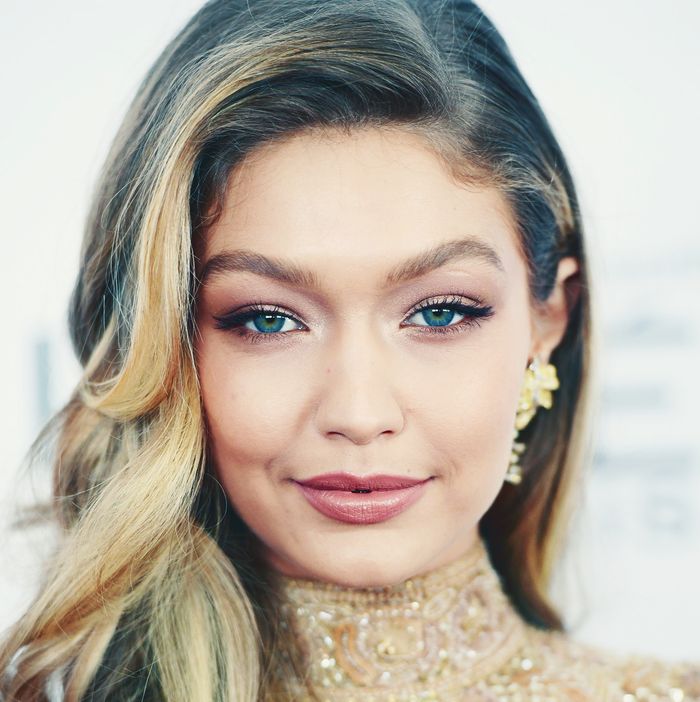 Gigi Hadid.
Photo: Dimitrios Kambouris/Getty Images for Glamour
On Friday, Love magazine will reveal its annual video Advent calendar, filled with scantily clad models. But it won't look like it was originally intended.
According to the Times, the magazine's founder and editor-in-chief, Katie Grand, originally brought Lena Dunham on board as a creative consultant. Dunham thought the Advent calendar was "liberating" and wanted to get involved, according to Grand.
Here was one of Dunham's ideas: She would direct Gigi Hadid doing a stand-up comedy sketch in the nude. However, because they "couldn't make their schedules align," this never came to fruition. In the end, Grand hired photographer Phil Poynter, and the idea was tossed.
"It was one thing for Gigi to be naked in front of Lena, and another thing entirely to ask Gigi to be totally naked in front of Phil Poynter," Grand told the Times, presumably referring to the fact that Poynter is a man. Instead, Hadid ended up playing volleyball and kickboxing in a sports bra.
Seeing that Dunham, stand-up comedians, and male fashion photographers are all currently in the doghouse, this perhaps was the best outcome for both Hadid and Love. Maybe next year.