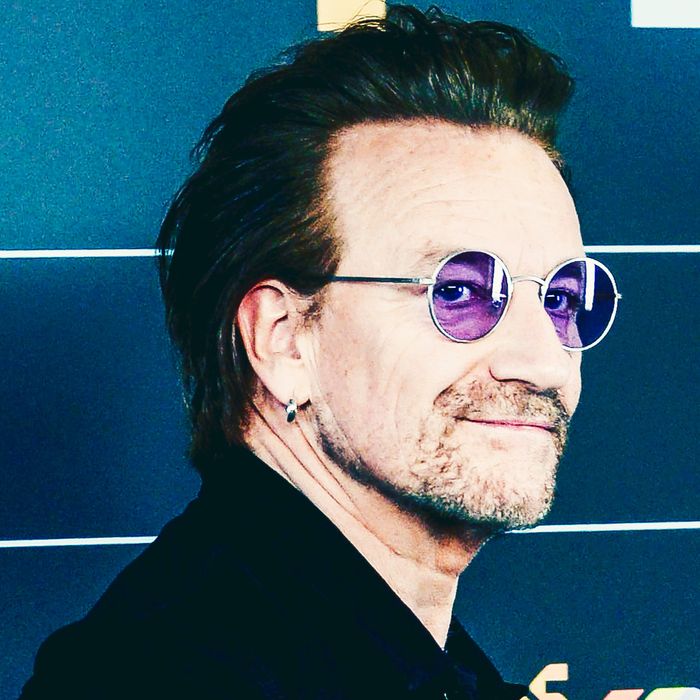 Bono.
Photo: Carlos Alvarez/Getty Images
One mayor in northeastern Lithuania has made a heartfelt plea for Bono to visit the local mall the Irish rocker invested in (even though the shopping center was implicated in the recent Paradise Papers leak, oops).
Alvydas Katinas, mayor of the town of Utena, told the Associated Press that he has written to the U2 frontman to invite him to the Ausra shopping center. It has recently been revealed that Bono is an investor in a business that owns the shopping center — and, according to the The Guardian, the U2 singer expressed his horror that the Paradise Papers disclosures showed the company may have avoided paying profit taxes.
Nevertheless, the mayor would be thrilled if Bono stopped by Ausra for some shopping and star power, since he believes the singer's celebrity would help make the town more famous. He'd also apparently like to congratulate Bono in person for recently winning a MTV award. How nice.
Meanwhile, we'd love nothing more than to see Bono shopping at a Hot Topic at the controversial mall. So please, Irish gods, make this happen.