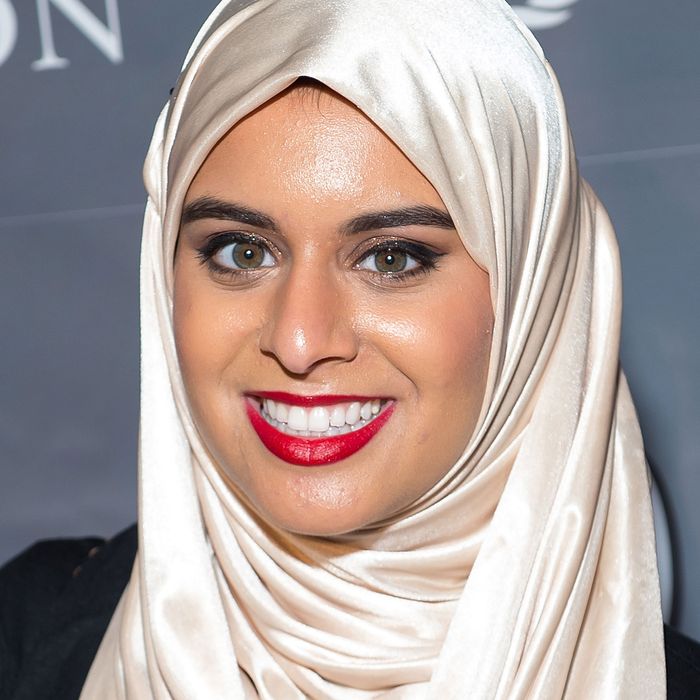 Rana Abdelhamid
Photo: Michael Stewart/WireImage
Human rights are Rana Abdelhamid's life work. That's why she's one of ten women in the running for L'Oréal Paris's Women of Worth award, an annual event where the makeup brand donates $35,000 to a nonprofit of the winning honoree's choosing. Abdelhamid's commitment to helping women is objectively commendable, and yet people can't stop writing hateful things about her on the internet.
On L'Oréal Paris's Facebook page, commenters ridiculed Abdelhamid, writing: "Looks like l oreal (sic) just stuck their head in a noose like target (sic), star bucks(sic) and the NFL," "Wow, can America ever get a cLue and support America," and "Will Americans ever wake up to the real reason these people are in our country? They are here to destroy us!"
In light of the comments, L'Oréal Paris responded with the following statement on Twitter:
Seven years ago, when she was 17, Abdelhamid co-founded (IM)WISE, a nonprofit that empowers young Muslim women through self-defense classes and entrepreneurship training. The organization's genesis, (IM)WISE's site explains, is rooted in the uptick of anti-Muslim discrimination and violence in America. Voting for L'Oréal's Women of Worth awards concludes November 29, and you can place a vote for Abdelhamid on L'Oréal Paris's site.