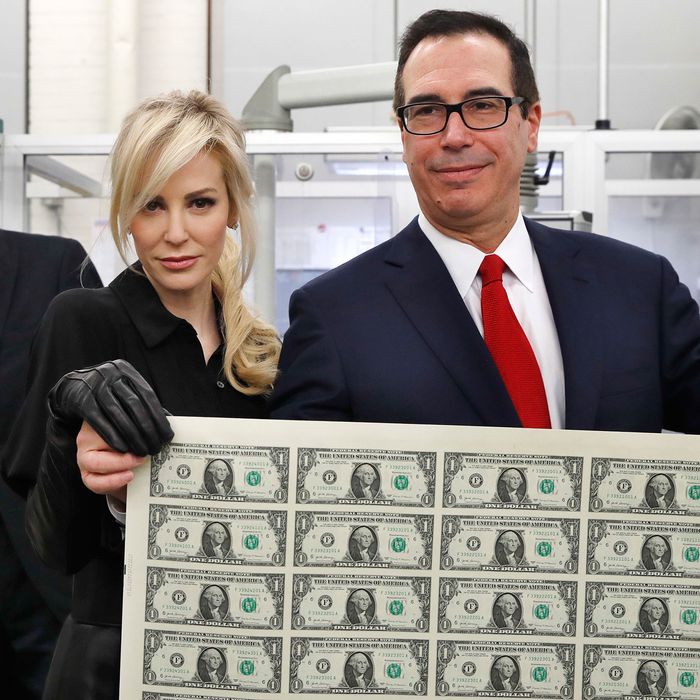 The horror.
Photo: Jacquelyn Martin/AP
Louise Linton, wife of Treasury Secretary Steve Mnuchin, appreciates the finer things in life - a nice #hermesscarf, for example, or some #valentinorockstudheels aboard a government-funded jet. So it's no wonder that when forced to touch a large stack of $1 bills bearing her husband's signature, like some kind of poor, she took the precaution of wearing leather gloves, and touching as little of the paltry denomination as possible.
The face of a woman who has never seen anything less than a $100 bill.