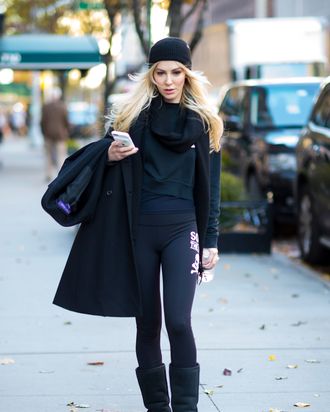 Louise Linton.
Photo: Gotham/GC Images
Louise Linton is a new woman. While she once bragged on Instagram about her #hermesscarf and #valentinorockstudheels, the wife of Treasury Secretary Steve Mnuchin has truly embraced her role as a humble public servant. Just this month, she deigned to touch a stack of $1 bills (though she took the precaution of wearing gloves — baby steps). And this week, the new, Relatable Louise swapped out her #valentinorockstudheels for a good ol' pair of #uggboots, the sheepskin boots beloved by sorority girls on college campuses across the country.
Louise Linton: Fashionista, Bond Villain, Everywoman.