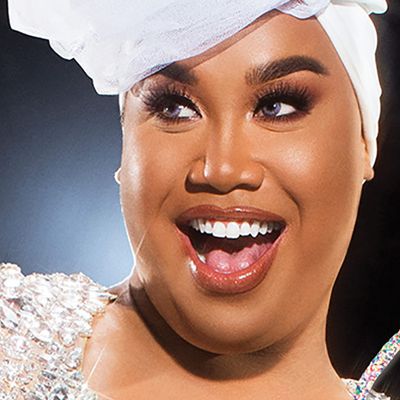 M.A.C x Patrick Starr.
Photo: Courtesy of MAC
It all comes full circle for Instagram beauty influencer Patrick Starrr. Several years ago, Starrr (no relation to Spongebob's Patrick Star) was a freelance makeup artist at M.A.C Cosmetics and now, he's their newest collaborator. The Instagram and YouTube makeup artist who has worked with Katy Perry, Kim Kardashian, and transformed friends into Rihanna, has created a limited-edition beauty collection.
For right now, the only product appears to be a velvety-looking setting powder meant to work on every skin tone. Starrr teased the collaboration on his Instagram account, which has 3.6 million followers. M.A.C x Patrick Starrr will available in December and is all just part of the new American dream.