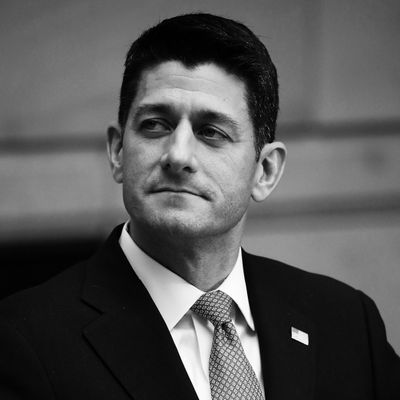 Paul Ryan.
Photo: Mark Wilson/Getty Images
Just a few hours after a House Administration Committee held a hearing to review the House of Representative's policies on sexual harassment, Speaker of the House Paul Ryan announced that the House will institute a mandatory sexual-harassment and "anti-discrimination" training for all members and their staffs, according to The Hill.
"Going forward, the House will adopt a policy of mandatory anti-harassment and anti-discrimination training for all Members and staff. Our goal is not only to raise awareness, but also make abundantly clear that harassment in any form has no place in this institution," Ryan said in a statement.
The new House rules come on the heels of a similar policy adopted by the Senate last week. Previously, sexual-harassment trainings had been voluntary in both houses of Congress. That this is the first time our nation's elected officials will be required to learn about harassment and "anti-discrimination" almost defies belief, but better late than never I guess.