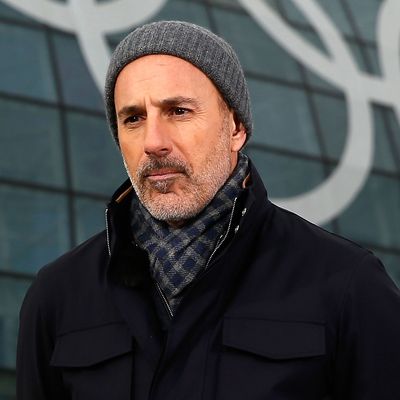 Lauer at the Sochi Olympics.
Photo: Scott Halleran/Getty Images
On Wednesday morning, NBC fired Matt Lauer for "inappropriate sexual behavior in the workplace" after receiving a complaint from one of Lauer's colleagues. According to "Page Six," that complaint came from an NBC staffer who alleges that Lauer sexually assaulted her during the 2014 Winter Olympics in Sochi. "She didn't go to the media, she made a complaint to NBC's human resources, and her evidence was so compelling that Matt was fired on Tuesday night," a network source tells the tabloid. A memo from NBC News chairman Andy Lack explaining the firing says that, though this is the first complaint the network has received about Lauer, NBC believes it "may not have been an isolated incident." According to CNN, both the New York Times and Variety had been working on exposés about Lauer's alleged history of sexual harassment. Lauer's dismissal comes only months before he would have been at the center of NBC's coverage of the 2018 Winter Olympics in Pyeongchang, South Korea, including hosting the opening ceremony. Vulture has reached out to NBC News for comment.