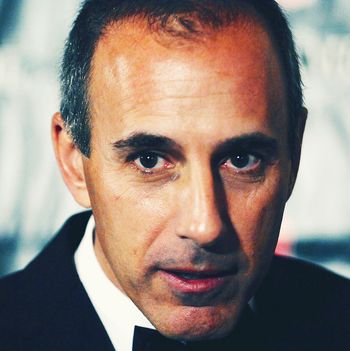 Matt Lauer.
Photo: Joe Corrigan/Getty Images
Matt Lauer's lawyers are hard at work to get the fired Today Show host a really comfy parachute full of money, Page Six reports.
"There are no words to express my sorrow and regret for the pain I have caused others by words and actions," Lauer said in a recent apology following allegations brought against him of sexual misconduct. "To the people I have hurt, I am truly sorry."
That said, he apparently wouldn't mind getting paid for the rest of his contract, which comes to approximately $30 million.
But his lawyers will have to battle it out. At issue is whether claims of sexual misconduct against Lauer trigger a "moral clause" in the contract, which could allow NBC to void the agreement entirely. Lauer's lawyer didn't return calls to Page Six, and NBC didn't comment on the story.
But Lauer is still in the thick of it, and on Thursday, he was photographed handing his criminal attorney Eddie Burke Jr. an envelope near his $33 million Hamptons estate.
After all, you can never be too careful when the family ranch in New Zealand is on the line.