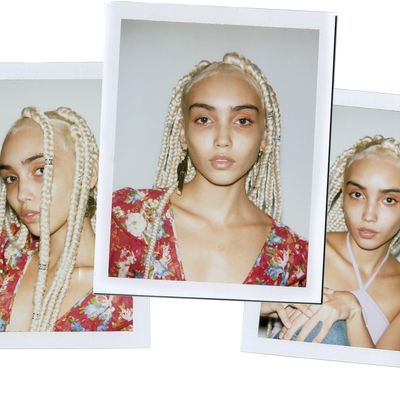 Left: Alexis Jae Wears DSquared2 dress; Center: Jae wears DSquared2 dress, Agmes earrings; Right: Jae wears own top.
Photo: Michael Lucas. Photo Editor: Biel Parklee.
Follow Alexis Jae on Instagram, and you'll know that she doesn't keep the same hairstyle for long. The model, social-media star, and recent high-school graduate has gone pink, purple, brown, and many shades of blonde. Currently, she has a tight-knit curly bob — sort of like if Marcia Clark lived in Bushwick in 2017 — but when she made her runway debut for Adriana Sahar this past Fashion Week, it was with waist-skimming platinum braids.
Just as unpredictable is Jae's wardrobe. Some days she's wearing a butterfly tank and low-rise jeans straight from the 2000s; other days it's palazzo pants worn as a dress. Read on to find out more about her style below.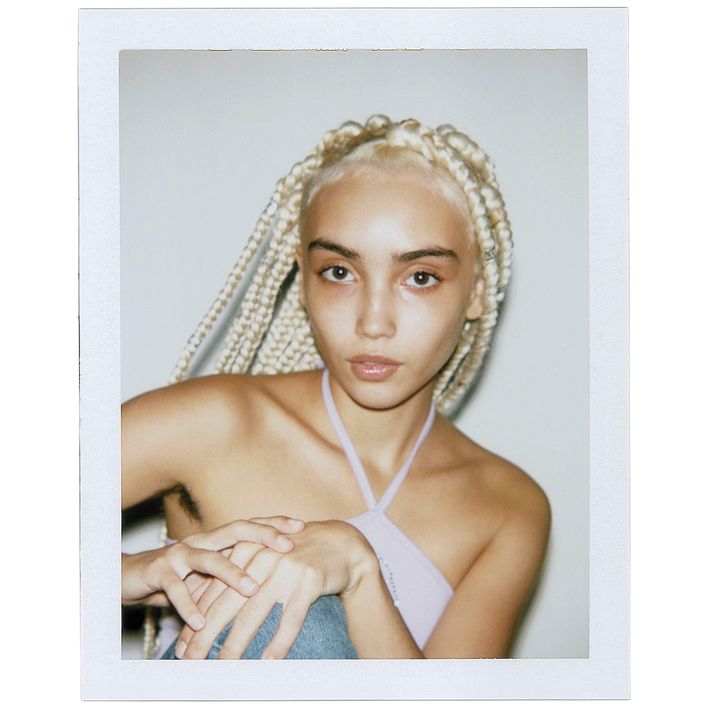 If you could be a magazine, what magazine would you be? I've always liked V magazine.
If you could speak to animals, which animals would you want to talk to? I'd talk to dolphins because they're supposed to be smarter than humans.
Sneakers or slippers? Sneakers.
What's something your social-media followers don't know about you? I have nothing to hide.
What was the last website you looked at? Youtube to watch the music video for "Get You" by Daniel Caesar.
If you could be outfitted by one designer for the rest of your life, who would it be? Versace.
What time is your alarm set for in the morning? I don't have to set my alarm anymore because I just graduated high school.
What do you eat for breakfast? A lot of the time I skip breakfast.
If you had only three things you could eat for the rest of your life what would they be? Pasta. Just pasta.
If you were a color, what color would you be? Iridescent.
If you could tell Donald Trump one thing and make sure he would listen, what would it be? Resign.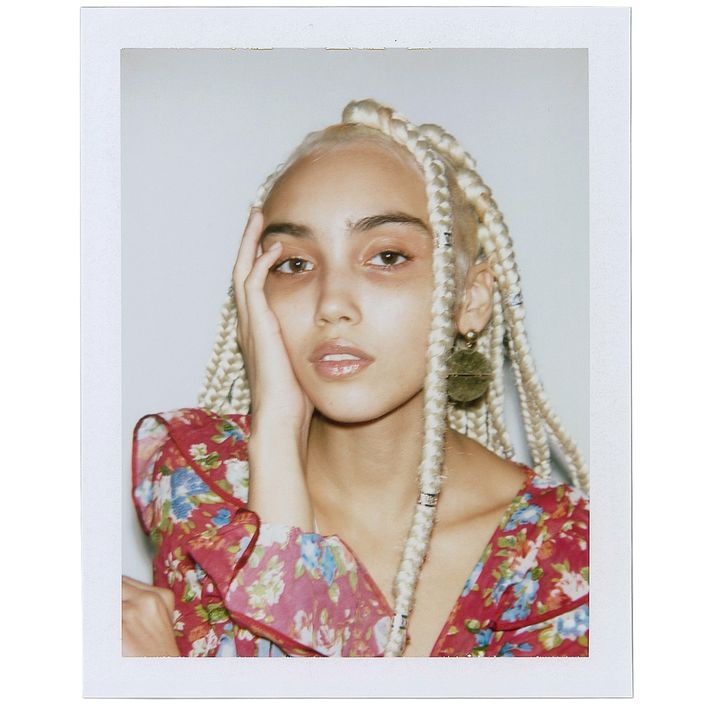 Alexis Jae wears DSquared2 dress; Agmes earrings.