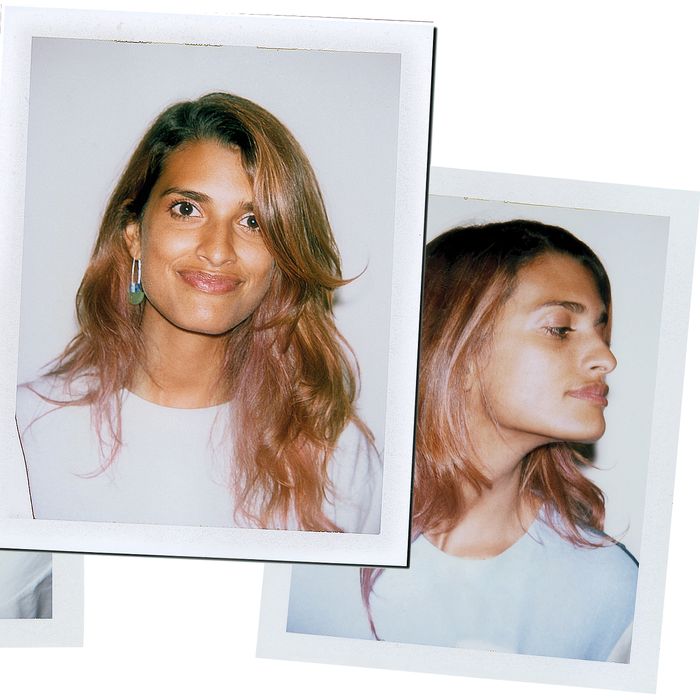 Left: Cass Fédery wears own T-shirt and jewelry: Center: Fédery wears own T-shirt and jewelry; Right: Fédery wears a Stella McCartney dress.
Photo: Lucas Michael. Photo Editor: Biel Parklee.
Textile designer Cass Fédery started her clothing line, Pats Pants, as a bespoke project for her skater husband. But the unisex design caught on with her group of friends and grew into a "chill activewear" collection created by Fédery and her husband, who's name is — you guessed it — Pat. The pair design the textiles and cut and sew the pants in small batches, toting their freshly dyed prints to and from the laundromat themselves. That sounds like a lot of work, but their tagline is "for the chillest of the chill … and the active." Read on for her answers to our lightning-round questions.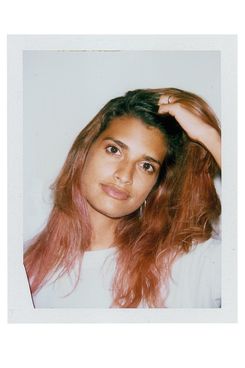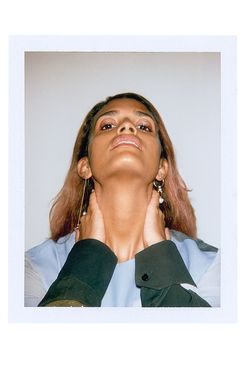 If you could be a magazine, what magazine would you be? Probably a 'zine.
If you could speak to animals, which animals would you want to talk to? Dolphins, because I've read the craziest stuff about them.
Sneakers or slippers? Sneakers.
What's something your social-media followers don't know about you? I'm not really that good at social media, so there's probably a lot they don't know.
What was the last website you looked at? Google flights. We're going to Mexico in November, but I'm trying to go to Cuba as well.
If you could be outfitted by one designer for the rest of your life, whom would it be? Just one? I would probably do my own clothes.
What time is your alarm set for in the morning? I have one at 6:45 and one at 7:30. I usually wake up at 7:30.
What do you eat for breakfast?  It varies, but usually it's something fruity, like an actual fruit, a smoothie, or an açaí bowl.
If you had only three things you could eat for the rest of your life what would they be? Whoa. Tequeños. It's a Venezuelan food. A lot of people compare it to a mozzarella stick, but it has nothing to do with those. I would just eat Venezuelan food: tequeños, arepas and cachapas.
Fuck/Marry/Kill? I would put my husband always for the first two. And kill … any oppressor or dictator.
If you were a color, what color would you be?  I am obsessed with the combination of green and pink.
If you could tell Donald Trump one thing and make sure he would listen, what would it be? Would he listen? I would read the concept of empathy to him over and over and over to see if it sticks.
Cass Fédery wears Stella McCartney dress, $2,765 at Stella McCartney; Delfina Delettrez left earring, $715 at Farfetch and right earring, $3,730.