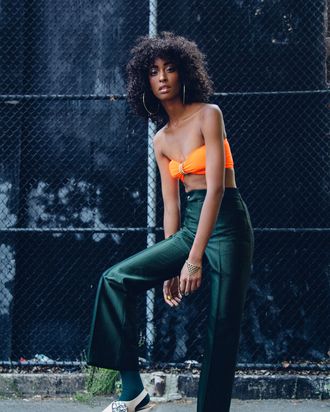 Kalah
, Bed-Stuy, Brooklyn, 2014.
Photo: Kia Chenelle Dyson
One-hundred black women photographers contributed to the debut issue of Mfon: Women Photographers of the African Diaspora, an annual journal launched today, which will publish photographs by women of African descent. The photographers range from age 13 to 91 and live all over the world — from Madagascar to Arkansas, Mali to Chicago — and their subjects include the AfroPunk Festival in Brooklyn, life in Lagos, Nigeria, and a funeral for Egyptian soldiers. New York-based co-editors Laylah Amatullah Barrayn and Adama Delphine Fawundu, a documentary photographer and visual artist, respectively, selected images exploring a wide range of themes relating to the African Diaspora, including beauty standards and black hair, resistance movements, and spirituality. The photos appear alongside interviews and essays by writers such as New York Times writer Whitney Richardson and author Catherine McKinley.
Barrayn told the lifestyle website Roads & Kingdoms about their goal: "To show that women are underrepresented in the field of photography. Women of color: underrepresented. Women of African descent: underrepresented. Let's highlight the work that these women are doing all over the world. They're doing it across genres: photojournalism, fine arts, commercial photography … They're working out there." Barrayn and Fawundu thought of the idea for the journal in 2006, but couldn't secure funding at the time. A decade later, the friends launched a GoFundMe campaign and secured a grant from the Brooklyn Arts Council to make Mfon a reality. "I am African American, and Delphine's family is from Sierra Leone," Barrayn told the Cut. "Our friendship is a cool reflection of African Diasporic people connecting and reconnecting." Click ahead to preview the debut issue, available on Mfon's website.
If you buy something through our links, New York may earn an affiliate commission.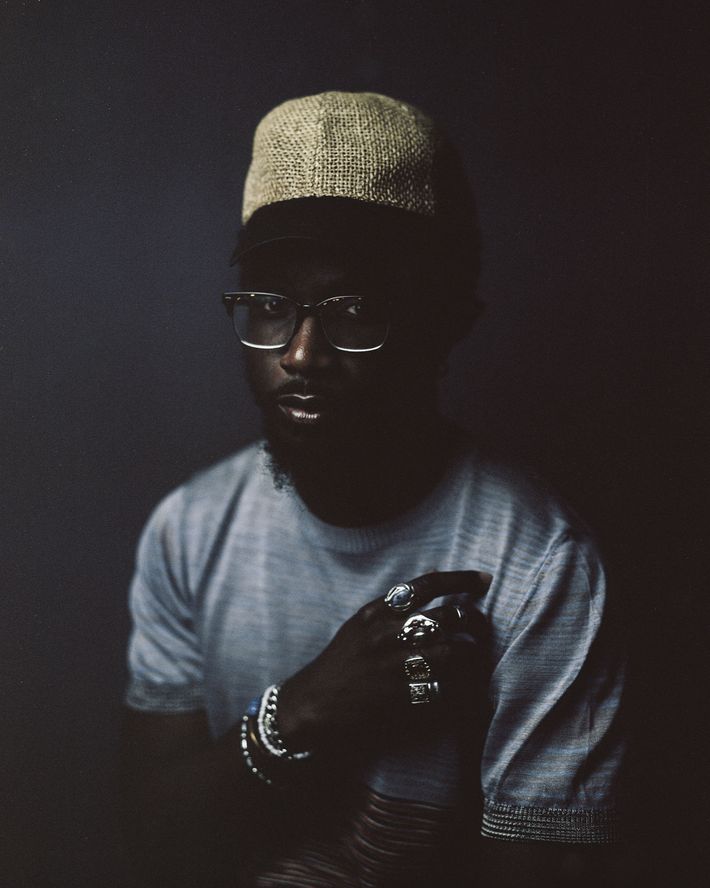 Kadeem in Studio, New York, NY, 2014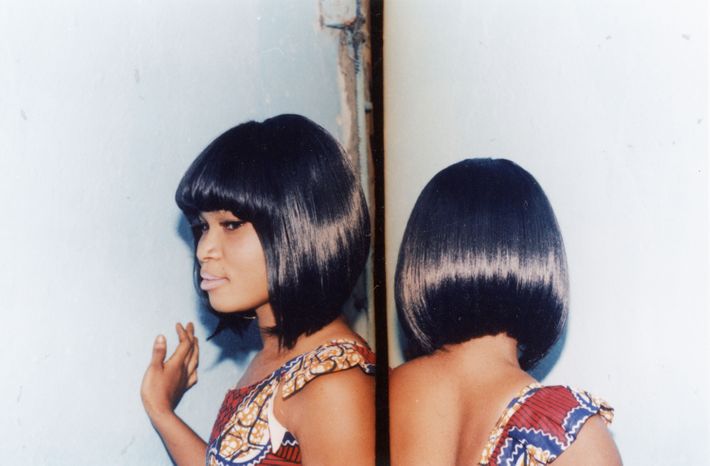 Danielle Babou, Abidjan, 2014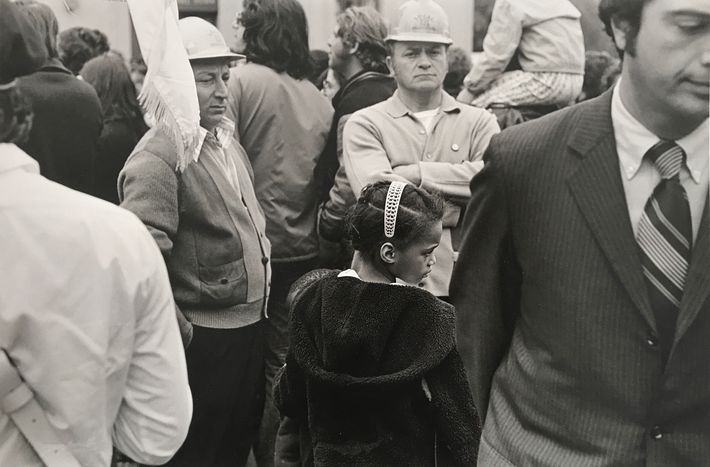 Hard Hats, Rochelle, NY, 1972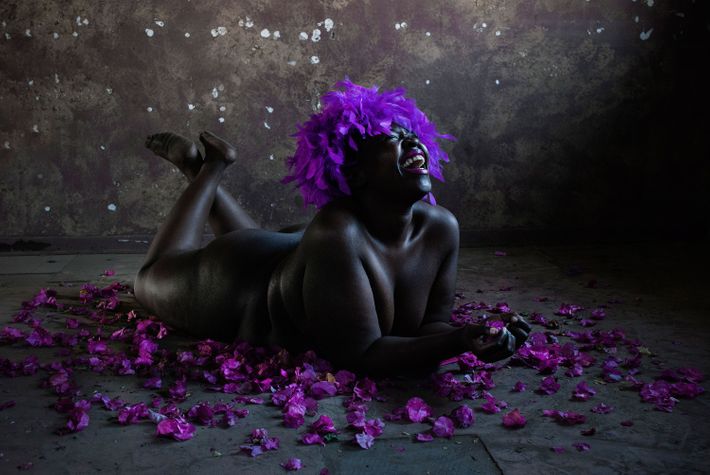 Diva, Pretoria, South Africa 2015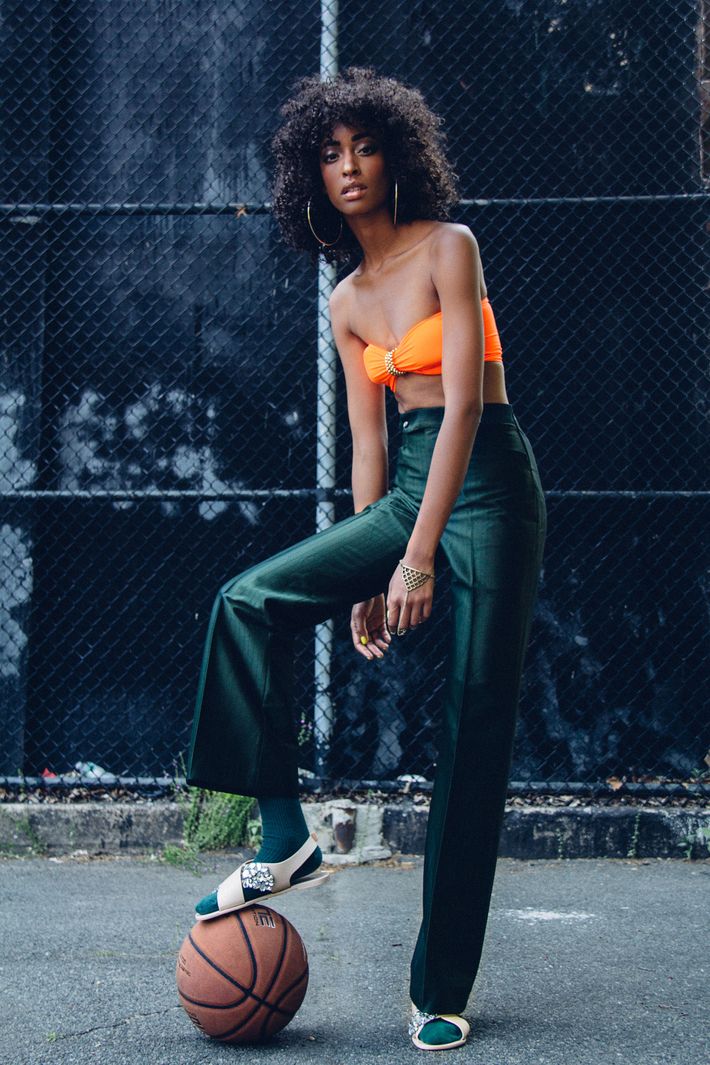 Kalah, Bed-Stuy, Brooklyn, 2014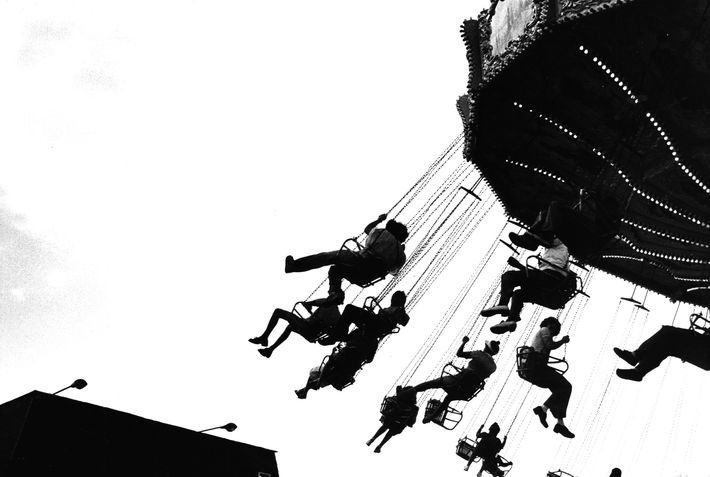 Coney Island detail, Chair Swing, Coney Island, Brooklyn, NY, ca. 1972