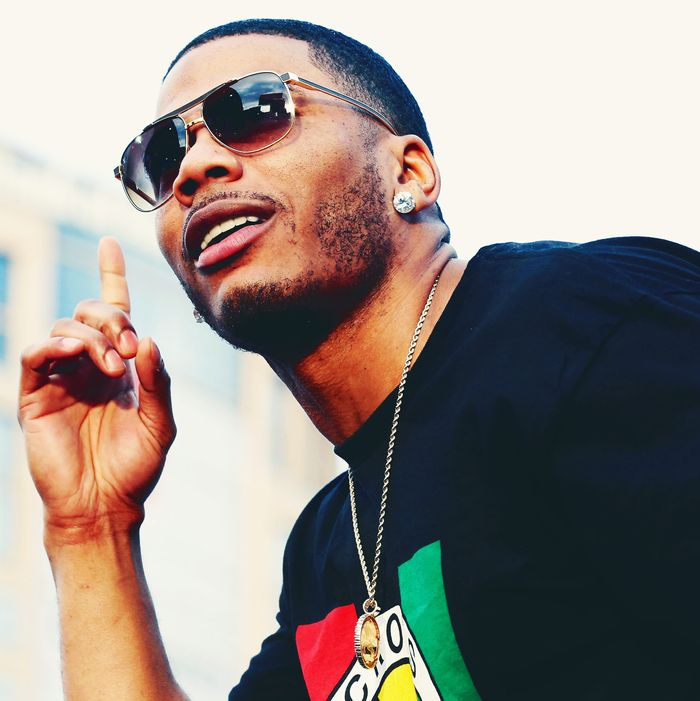 Nelly.
Photo: Cindy Ord/Getty Images for Bud Light
What do Toby Keith and Nelly have in common? Well, they're both American musicians. They both experienced a surge in popularity in the early aughts. And soon, they will both hold the distinct honor of playing an all-male concert in Saudi Arabia.
The BBC reports that Nelly will be in Jeddah with Algerian singer Cheb Khaled on December 14. Keith, you may remember, played his show in May during President Trump's visit to the kingdom. (He was accompanied by an Arabian lutist.)
Much like Keith, whose songs include hits such as "I Like Girls That Drink Beer" and "Drunk Americans," Nelly's songs — the most famous of which includes the chorus "It's getting hot in here, so hot, so take off all your clothes" — are certainly interesting choices for the wildly conservative nation.
The news of Nelly's upcoming show is being met with mixed reactions in Saudi Arabia. The Associated Press reports that some have taken issue with that fact that he pleaded guilty for marijuana possession in 2015. (He was also arrested following a rape accusation earlier this year, but never charged.) Others have taken to his Instagram comments to express that it's unfair for the concert to be limited to only male audiences. And others still would prefer to see Ariana Grande.