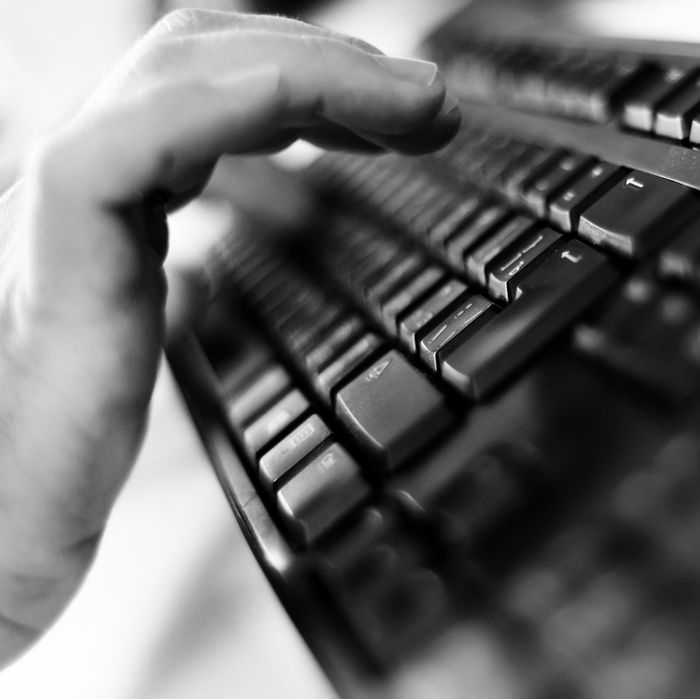 Photo: KIRILL KUDRYAVTSEV/AFP/Getty Images
New York City voted unanimously on Thursday to make revenge porn illegal, and punishable by a $1000 fine and up to a year in jail, Gizmodo reports.
Revenge porn, or sharing intimate photos or videos of someone without their consent, is currently illegal in 38 states and Washington, D.C., but there is no federal revenge porn law, in part because of critics like the American Civil Liberties Union (ACLU), who worry such a law could threaten First Amendment rights.
"When you're talking about restricting communications, you need to be very narrow when you talk about restricting that right," Michael Macleod-Ball, who leads the American Civil Liberties Union federal First Amendment advocacy work told Splinter News last year. "There has to be some intent of malice."
Indeed, the city's new law states that it is illegal to share intimate images of someone with the intent to cause economic, physical, or substantial emotional harm," a caveat that some experts worry could allow for the dissemination of explicit material for profit or entertainment.
The bill, which will go into effect once signed by Mayor Bill de Blasio, only applies to New York City. New York is one of the 12 states that doesn't have a law against revenge porn in place.
Private companies have also undertaken efforts to combat revenge porn. Facebook, for example, has asked users to send them nude photos so that their artificial intelligence can learn how to better flag and report the sharing of nonconsensual images. So, send Facebook all your nudes?
Read the full story here.