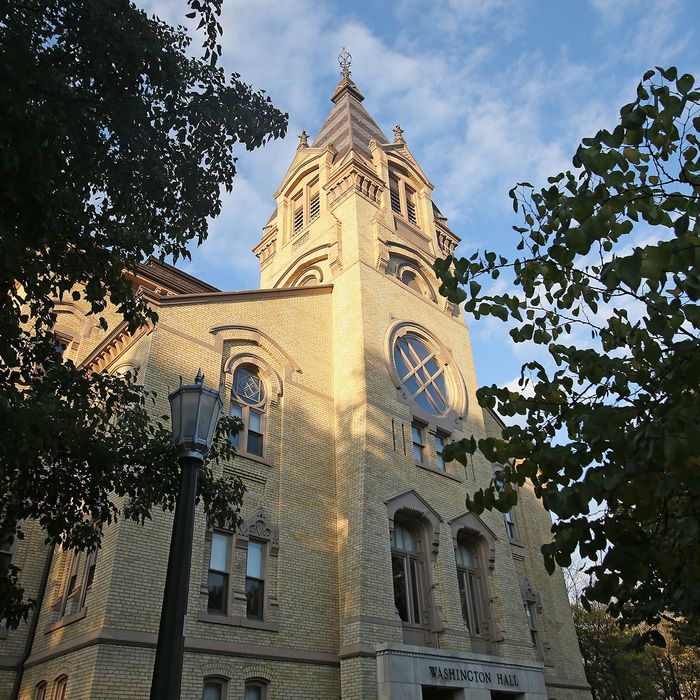 The University of Notre Dame.
Photo: Jonathan Daniel/Getty Images
In early October, the Trump administration rolled back the federal birth control coverage mandate so that employers can easily cite moral and religious objections as reasons to not cover contraceptives. Notre Dame, a Catholic school, has become the first university to take advantage of this.
On Friday, students and staff were informed that the university insurance would no longer be covering birth control costs as of next year, BuzzFeed News reports.
Per BuzzFeed, an email alerting of the change made it clear that contraceptives covered by the plan going forward would have to be for "a specific medical condition and not as a means of preventing pregnancy." They'd need to come with proof of "appropriate medical necessity as shown by a treating physician" and would have co-pay cost attached.
The South Bend Tribune reports that the National Women's Law Center and Americans United for Separation of Church and State have filed a federal lawsuit in Indiana on behalf of five women — three of whom are Notre Dame students — opposing the Trump administration change.