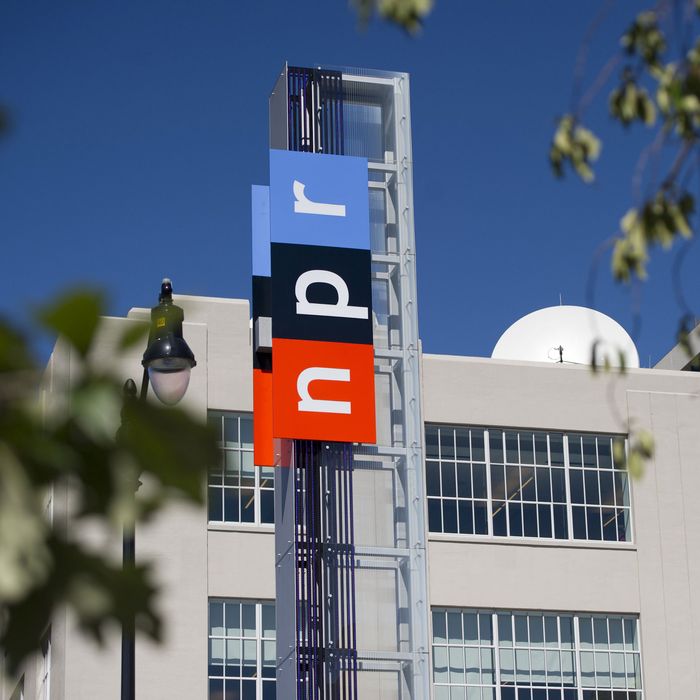 NPR.
Photo: Saul Loeb/AFP/Getty Images
The head of NPR's news department, Michael Oreskes, announced he was resigning on Wednesday after three women came forward to accuse him of sexual harassment. Now, CNN reports NPR staffers are furious that it took CEO Jarl Mohn so long to do anything about Oreskes's misconduct.
Nine NPR employees told CNN that they feel Mohn didn't take the allegations against Oreskes seriously — until they were made public in a Tuesday report by the Washington Post, that is. The original accusations date back two decades to Oreskes's tenure as the Washington bureau chief of the New York Times, but there had been rumors of alleged harassment in recent years at NPR, as well.
Per CNN:
"There were repeated complaints to management going back more than a year, and nothing ever happened," one of the sources said on condition of anonymity.
In a Wednesday evening interview with NPR's Mary Louise Kelly on "All Things Considered," Mohn acknowledged that he had heard rumors of Oreskes's alleged misconduct. "There had been rumors circulating around the building about his behavior," Mohn said. "Rumors and gossip. We can't act on that. We have to act on facts."
CNN notes that some employees want NPR to commission an external investigation to look into its handling of the allegations surrounding Oreskes's conduct. The union representing NPR staffers is reportedly also in the process of preparing a statement about the matter.