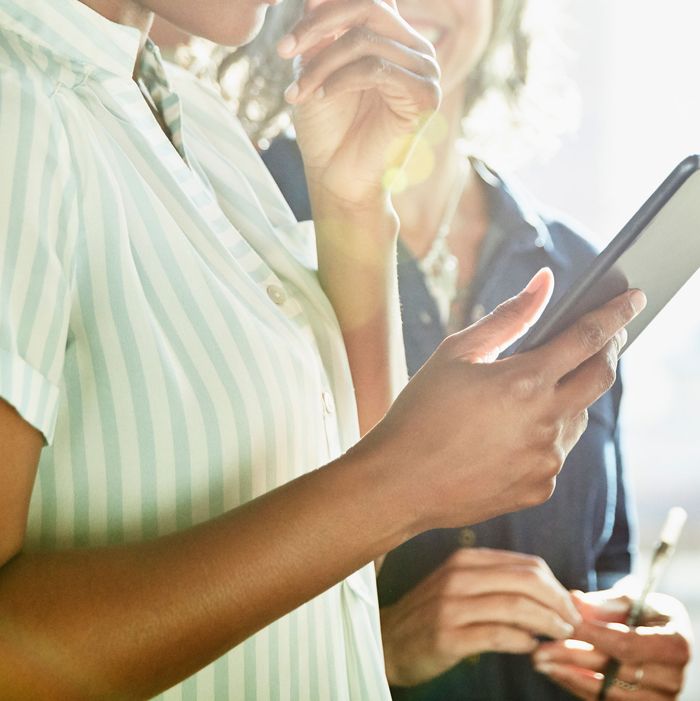 Photo: Thomas M Barwick INC/Getty Images
Last week, Mayor Bill de Blasio announced New York City will lend $3 million to women business owners on a crowdfunding website where anyone can be a mini angel investor. Loan a woman at least $25, and after she repays you, you can take it back or lend it to another woman's business plan.
The program is called We Fund: Crowd, and the premise is simple. Any woman in New York can apply for a loan of up to $10,000 on this Kiva crowdfunding page, and the city will fund the first 10 percent of the money she needs — lending with no fees, no interest, and no minimum credit score. It's a crucial step toward supporting businesses "through a gendered lens," said Alicia Glen, New York City's deputy mayor for housing and economic development.
"There are specific issues that come with being a woman and trying to start or grow a business," she explained in an interview. "We should be honest about that. One of the top three issues is getting money." Data supports her point of view: In NYC, nearly 200,000 women own businesses that make $50 billion in revenue each year, but men make 4.5 times more than that — and men own 1.5 times the number of businesses and employ 3.5 times more people.
A woman-run business fittingly hosted the We Fund: Crowd launch party last Wednesday, at Safari Restaurant in West Harlem, where owner Mona Birjeeb served Somali cuisine and spoke about raising $10,000 on Kiva to market and sell the restaurant's popular Safari Hot Sauce and spiced Somali tea as a separate business venture.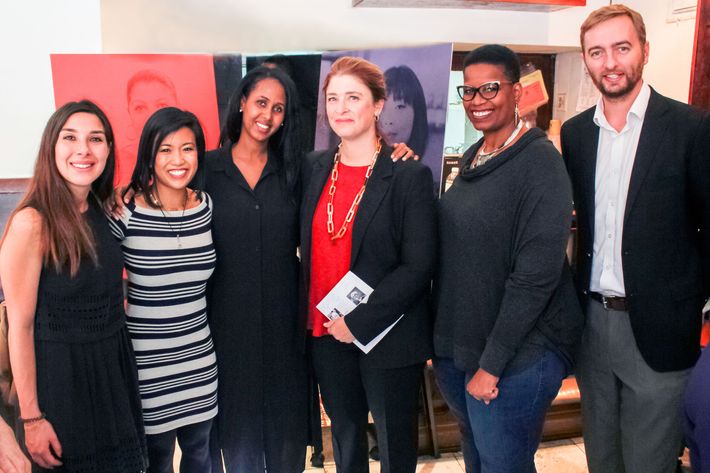 "It was so beautiful," she said of hosting the launch. "You have the support, the city is involved, the mayor — when all of those people believe in you, I can't even describe the feelings. We shut the whole restaurant down for the event because of course as a woman I would be happy to support women, I know how hard it is."
Birjeeb made one of the first loans on Kiva to Truc Nguyen, creator and CEO of Better Beast, which sells peanut butter in collaboration with a women-led peanut butter factory in Haiti. As a social enterprise aspiring to be the next Warby Parker or Tom's, Better Beast helps the factory continue to feed malnourished and undernourished kids. Nguyen hopes to raise $10,000 on Kiva to create a single serving "Fuel Pak" of peanut butter, moving beyond peanut butter jars so she can access vendors like Whole Foods.
One day after her Kiva site's launch, Nguyen had already received half of her $10,000 goal, and now she's at 83 percent. "It strengthens the whole life cycle of a business, finding support in the early stages," she said of the city's program. "When I grow I want to help mentor other women. It's going to be a great cycle of change for the positive, paying it forward."
We Fund: Crowd aims to help 500 women over the next three years. The site was created in a partnership between Women Entrepreneurs NYC (WE NYC), the women-focused branch of the New York City Department of Small Business Services, and the nonprofit site Kiva, a respected micro-financing platform where 95 percent of people reach their fundraising goals — an incredible success rate. This is the first in a series of WE NYC financial products that will roll out this year.
Check out WE NYC's website to get involved — deputy mayor Glen suggests signing up for the mentoring program.