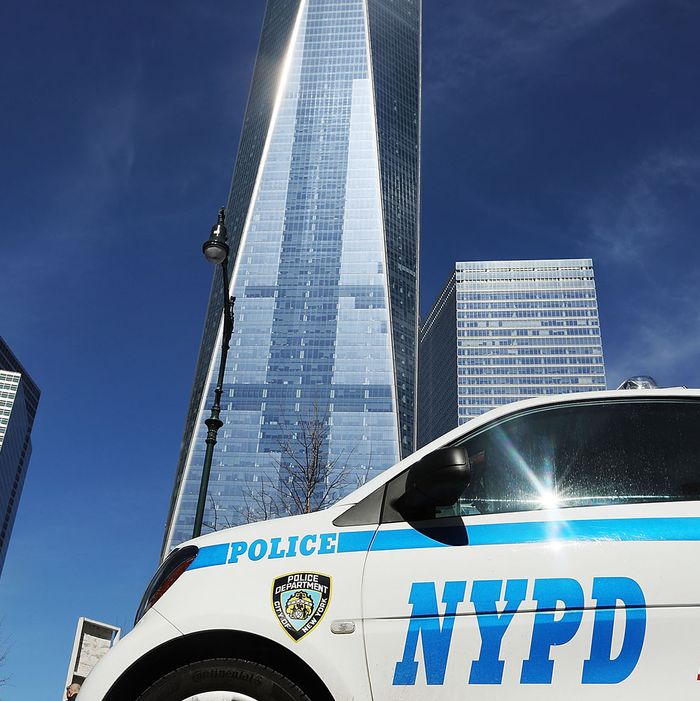 Photo: Spencer Platt/Getty Images
Nine NYPD officers allegedly showed up at a Brooklyn hospital to intimidate an 18-year-old woman and prevent her from reporting an alleged rape by police officers, the New York Post reports.
The young woman, who goes by the name Anna Chambers, had been out with friends when two Brooklyn NYPD officers arrested her for possessing drugs. Chambers alleges that the officers, identified as Eddie Martins and Richard Hall, then handcuffed her and raped her in the back of a police van.
The officers then dropped Chambers off at home. Hours later, Chambers's mother took her to the hospital to get a rape kit.
But as Chambers prepared to report the charges, a group of NYPD officers allegedly showed up at the hospital to try to intimidate the young woman. The officers reportedly questioned how Chambers knew they were cops, and suggested she had a history of making complaints about law enforcement.
"They came with nine cops to intimidate her and her mom, to discourage them from coming forward and reporting the rape and sex assault," Michael David, a lawyer for the accuser, told the Post.
But Chambers proceeded with the rape kit, and the DNA evidence tested positive for both officers.
Martins and Hall have since admitted to having sex with Chambers, but maintain it was consensual. In October, a grand jury indicted the officers on 50 counts, and they are currently out on bail. They have quit the NYPD.
You can read the story here.