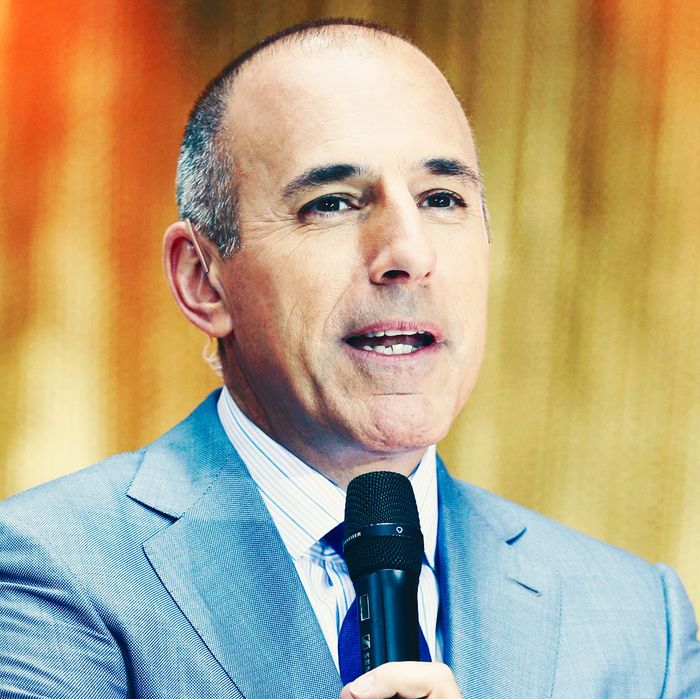 Matt Lauer.
Photo: NBC NewsWire/NBCU Photo Bank via Getty Images
As more and more women continue to come forward with harrowing allegations of sexual assault, powerful men are finally being confronted by their three greatest fears: getting fired, being held accountable for their actions, and losing their expensive vacation homes. This week, longtime Today show host Matt Lauer has been faced with all three. In addition to being fired by NBC on Wednesday, and having troubling reports of his sexual misconduct published in Variety and the New York Times, Lauer could now lose the 27,180-acre sheep-and-cattle farm he and his wife purchased in New Zealand in February — oh no.
According to "Page Six," New Zealand's Overseas Investment Office is seeking further information about the allegations against Lauer, saying that it requires foreign investors to be "of good character."
"The Overseas Investment Office is aware that allegations have been made in relation to Matt Lauer and that he is no longer working for NBC News in the USA," a representative of the Overseas Investment Office said in a statement. "We are discussing this with his representative and are seeking further information."
"A condition of the consent granted to Orange Lakes Ltd to purchase the lease for Hunter Valley Station [Lauer's property] is that the individuals with control of that company must continue to be of good character."
It is unclear whether Lauer also had auto-lock buttons installed on the farm's doors.