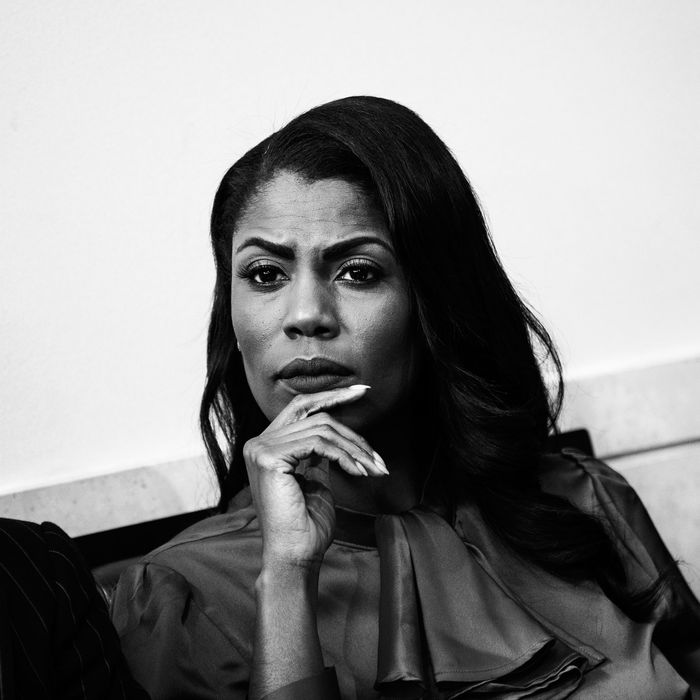 Omarosa Manigault.
Photo: Drew Angerer/Getty Images
We already knew that, back in April, former Apprentice star and current senior White House official Omarosa Manigault got married at (of course) the Trump Hotel in Washington, D.C. But now, a new report from Politico has informed us that after the ceremony, Manigault reportedly brought her 39-person wedding party to 1600 Pennsylvania Avenue for a photo shoot — much to the chagrin of West Wing staffers.
Manigault, the director of communications for the White House's Office of the Public Liaison, reportedly caught fellow aides and security officials by "surprise" when she showed up in her bridal attire with her wedding party. Four current and former White House officials told Politico that the group wandered around loudly as they took photos in the Rose Garden and West Wing.
Politico notes that it's unclear whether Manigault had permission for the shoot, but regardless, she was quickly banned from posting any of the photos online because of security and ethical concerns. Afterward, the incident apparently created buzz in the West Wing for "weeks," especially since her office is known for being "one of the most unruly and under-utilized operations in the West Wing."
But hey, her wedding photo shoot could have been a lot worse.