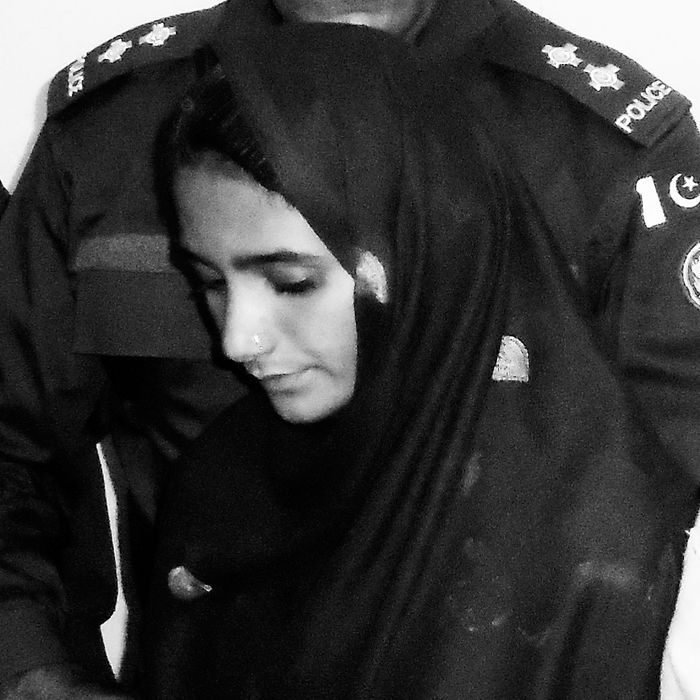 Aasia Bibi.
Photo: Iram Asim/AP
In September, a young Pakistani woman named Aasia Bibi was forced into an arranged marriage with a relative against her will and was refused a divorce. The 21-year-old then took matters into her own hands, which resulted in the deaths of 17 people.
According to the Associated Press, Bibi's boyfriend — a man named Shahid Lashari whom she continued to see after her wedding — gave her a poisonous substance. She mixed it with her husband's milk, but he didn't drink it; her husband's mother then used that milk to make a yogurt drink that was served to 27 family members. 17 of them died, while 10 are still in the hospital.
Both Bibi and Lashari remain in police custody.