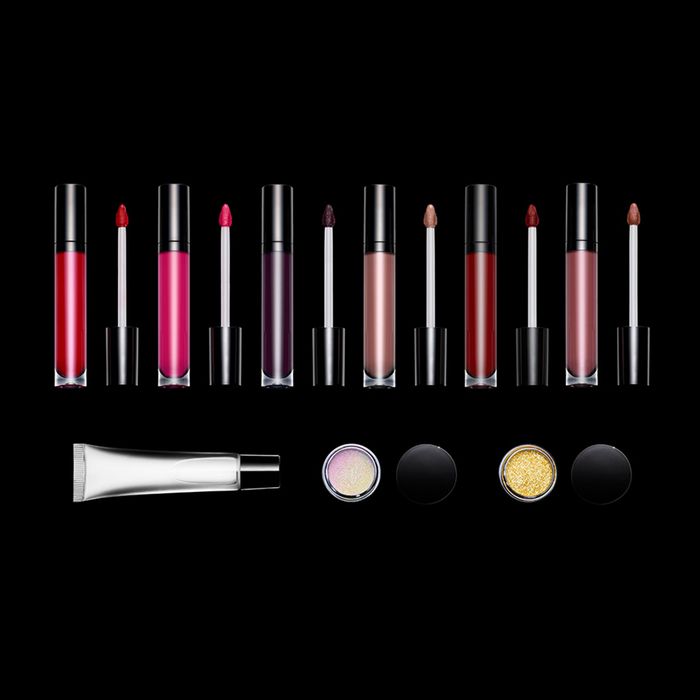 Photo: Courtesy of Pat McGrath Labs
Pat McGrath might be one of the most in-demand makeup artists in the world, but she's not a snob. Since launching her own beauty brand two years ago, McGrath has wholeheartedly jumped into modern-day beauty culture. She's partnered with celebrities like Kim Kardashian, supermodels like Naomi Campbell, and, in a move that distinguishes herself from her old-world beauty peers, Instagram makeup stars like Nikkie Tutorials. (She'll even name Instagram stars among her muses, which is unusual.) With the launch of her new liquid lipstick set, Liquilust007, McGrath proves that she's really thinking about the everyday consumer, and not just her professional peers. (It's also one of the most anticipated beauty gifts of the season, according to trend forecasters.)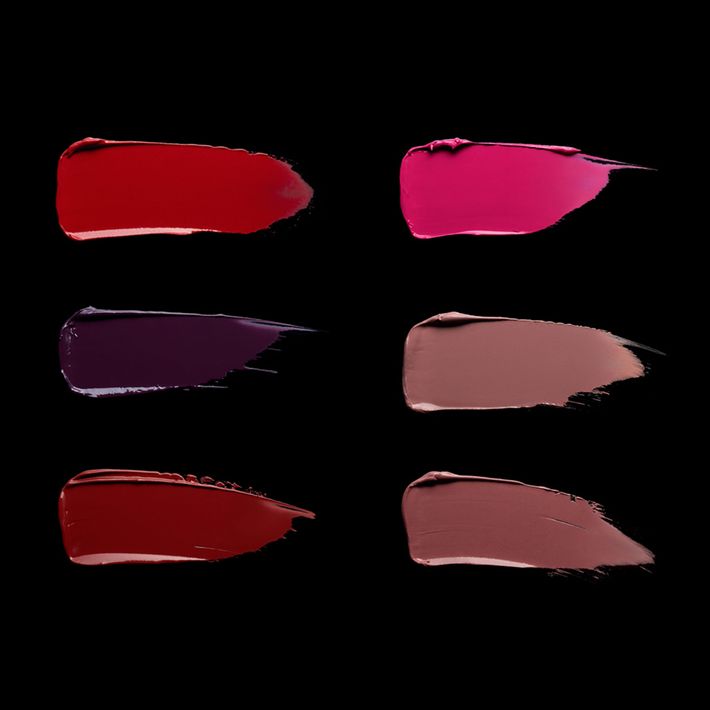 Professional makeup artists don't love liquid lipsticks. They don't have the 3-D pop of "real" lipstick on-camera, and they're harder to remove, which isn't great if you're shooing multiple looks in one day. But liquid lipsticks are one of the most popular beauty products of the past few years. Maybe it's the Kylie Lip Kit effect; maybe it's the fact that they're so easy to use. McGrath said she decided to create liquid lipsticks because she appreciates their versatility. "Some days you want to do one step and put on a liquid lipstick. Other days, you want your lipstick in a chic bullet. There are no rules."
Each Liquilust007 set comes with three matte liquid lipsticks which McGrath describes as going on in a "thin layer, but high, high, high impact." This is the dream texture. It's smooth, not at all sticky or tacky. It's not so thick that your lips feel smothered. And unlike other liquid lipsticks, it's not overly creamy, so it doesn't settle into chapped lip flakes or give you a puckered elephant-skin mouth. McGrath recommends starting from the outer corners of the lips, working your way in, and then using a fluffy eyeshadow brush to blend and feather the edges. "Fluffy! It's important!" she stressed.
Then there are her "extras." Included in each set are add-ons to change the look. Want your lips to look like wet car paint? There's the Clear Vinyl Gloss for that, which makes them as slick as an Alex Mack blob. Want your lips to sparkle? There's a fine ultraviolet glitter which you pat onto the lipstick with a lotioned-up finger ("it must be well-moisturized," McGrath commands), which creates a sparkle so bright that Kira Kira can pick up in certain lights.
A few reviews of Liquilust007 have claimed that McGrath is coming for the Kylie Lip Kit. It's not even fair to put them in the same category, really, since McGrath is nearly twice the price point. But if you've ever tried Kylie Lip Kit and thought, "Hmm, dry" or "I don't get this?" this is for you. It's on sale at PatMcGrath.com and Sephora now.
Photo: Courtesy of Pat McGrath Labs
If you buy something through our links, New York may earn an affiliate commission.